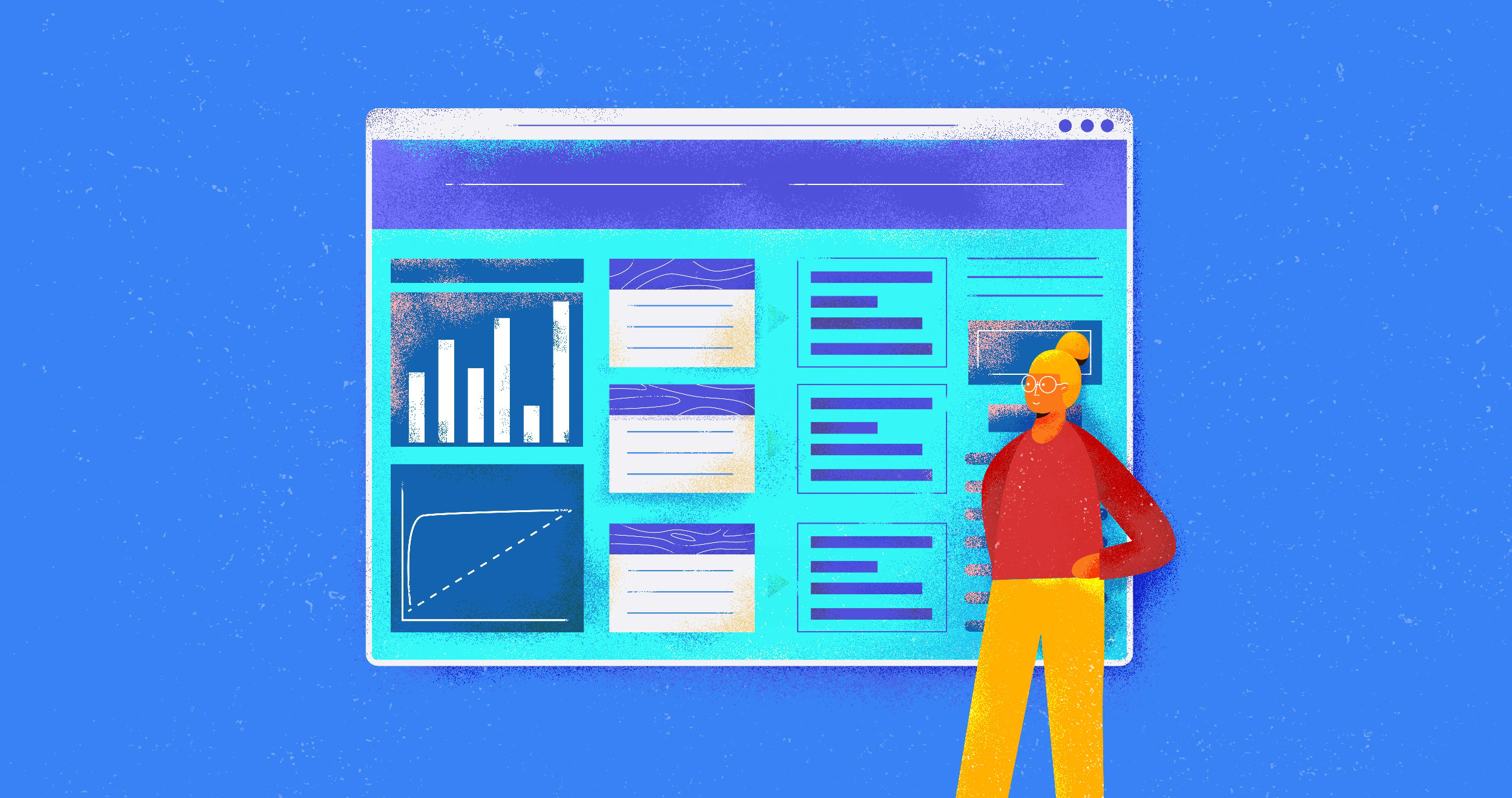 The theme of the ASCO 2022 Annual Meeting is Advancing Equitable Care Through Innovation, which parallels an important milestone in Flatiron Health's growth and leadership within real-world evidence and clinical research. In the past year, Flatiron has evolved our data models and broadened our efforts to unlock opportunities for health disparities, equity, and inclusion research, including the addition of a composite socioeconomic status variable to our data sets. This work is spearheaded by our transdisciplinary research teams in collaboration with our new Head of Health Equity and Disparities Research, Dr. Cleo Ryals. We are proud to showcase this work at the meeting through the following presentations:
Dr. Jenny Guadamuz is presenting important learnings of racial and socioeconomic disparities in the use of telemedicine during the COVID-19 pandemic, which highlights the need to further understand technological advancements that could potentially widen inequities in cancer care.

I will be speaking at ASCO Patient Voices to share a vision for how emerging technologies can bridge the gap between clinical research and clinical care. In doing so, we can improve access to clinical studies, speed evidence generation, increase representativeness of trial populations, and improve the generalizability of study results for all patients.
This year's ASCO Annual Meeting will also showcase the Flatiron-Foundation Medicine Clinico-Genomic Database (CGDB) as an integrated evidence platform to advance precision medicine. Research presentations include:
Evaluation of comprehensive genomic profiling in patients with early stage NSCLC, and the implications for treatment selection and time to treatment at relapse

Potential utility of tumor fraction measurement in circulating tumor DNA to select immune checkpoint inhibitor monotherapy vs. combination chemoimmunotherapy in patients with advanced NSCLC
We're taking this opportunity to highlight the power of real-world data – collected both retrospectively and prospectively – as an evidence source to advance cancer care and improve equity for all patients.
Racial and socioeconomic disparities in telemedicine use among US patients initiating cancer treatment during the COVID-19 pandemic
Authors: Jenny S. Guadamuz et al.
Overview
In-person clinical visits declined during the COVID-19 pandemic and while telemedicine visits have increased, uptake has varied. Researchers used real-world data to assess the demographic and socioeconomic factors associated with telemedicine use among patients initiating treatment for 21 common cancers at community oncology clinics. They found that during the pandemic, nearly one-fifth of patients initiating cancer treatment used telemedicine services, yet there were substantial disparities: Black, uninsured, non-urban, and less affluent patients are less likely to use telemedicine services.
Why this matters
Telemedicine has the potential to enhance cancer care by increasing accessibility to cancer visits - including outreach to patients that live far away from clinic, and as a more accessible option requiring less time and travel.
This national study includes one of the largest real-world datasets with a telemedicine variable available to assess patterns of use among patients with cancer during the COVID pandemic. The study has important policy implications because unequal use of telemedicine may widen inequality in cancer care. These findings underscore the need for further understanding of the role of social determinants of health in its use, as well as identifying interventions needed for telemedicine to be more inclusive and equitable in cancer care.
View the full poster on the ASCO website
A real-world evidence study quantifying the clinical value of multi-gene testing in early-stage lung adenocarcinoma (LUAD)
Authors: Nathan A. Pennell et al.
Overview
Ordering comprehensive genomic profiling (CGP) is standard of care practice for patients with advanced NSCLC. This study looked at CGP obtained at earlier stages of NSCLC (stage I-III) and at 10 weeks prior to relapse of advanced stage diagnosis. Within these specimens, 4 actionable driver mutations were studied (EGFR, ALK, ROS1, RET). This study found that when these driver mutations are identified earlier, patients receive faster therapy at relapsed advanced stage disease. Additionally, early identification of these driver mutations was also more cost-effective by avoiding immune checkpoint inhibitors in subsets that do not have added clinical benefit for early stage NSCLC.
Why this matters
This study demonstrates the value of integrated evidence with comprehensive patient journeys in a large clinicogenomic dataset.
This study found value in CGP testing at earlier stages of NSCLC in the real-world, which may have direct benefits to patients in important treatment-decision making.
View the full poster on the ASCO website
ctDNA Shed and Outcomes for Patients (pts) with Advanced Non-small Cell Lung Cancer (aNSCLC) Treated with Immune Checkpoint Inhibitors (ICPI)
Authors: Benjamin Besse et al.
Overview
Immune checkpoint inhibitors (ICPI) are compelling therapies for patients with advanced non-small cell lung cancer (aNSCLC) given the potential for durable benefit & limited toxicity. Even in tumors with biomarkers associated with ICPI response though, early progression can be seen, leading to chemotherapy combination approaches. We hypothesized that plasma tumor fraction (TF) may identify patients at risk of early progression on ICPI and poor outcomes.

Using a clinicogenomic database, we found that elevated TF can identify patients with aNSCLC with an increased risk of early progression on ICPI, who may benefit from chemo+ICPI. In patients with low/intermediate TF, outcomes on ICPI alone are favorable and are similar to those receiving chemo+ICPI, suggesting TF may be a non-invasive tool for identifying patients for single-agent ICPI.
Why this matters
Circulating tumor DNA (ctDNA) is a promising non-invasive test, however there are few studies that demonstrate its potential for clinical utility and treatment decision-making.
Using integrated evidence based on our clinicogenomic database, this study merged ctDNA results along with real-world clinical outcomes of patients receiving immune checkpoint inhibitors showing the potential of ctDNA as a non-invasive tool for important treatment decision-making when trying to determine which patients might benefit from ICPI monotherapy.
View the full poster on the ASCO website
See all the abstracts and presentations featuring Flatiron RWD, including three poster discussions, on the ASCO website →