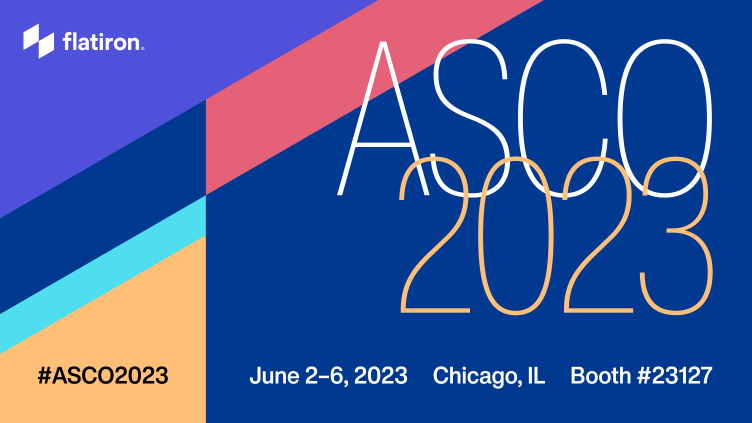 At this year's ASCO Annual Conference, we saw big wins for new medicines in lung and breast cancer. And while there were many insights from our time in Chicago, four themes stood out. Here's what our Real World Evidence and Clinical Research teams identified as their top four takeaways:
1. Advancing diversity in oncology clinical trials is a priority now more than ever and the industry is preparing to rise to the challenge
The FDA released the April 2022 draft guidance on diversity plans for clinical trials and in December 2022, the Food and Drug Omnibus Reform Act (FDORA) legislation was signed to require diversity action plans for Phase III or other pivotal studies. Since then, the topic has gained significant attention across industry conferences, and ASCO was no exception. As part of the FDORA legislation, the FDA can now mandate that sponsors develop diversity action plans to ensure that therapies are tested in representative populations.
To address trial diversity, several considerations aim to minimize patient and site burdens.
Streamline and optimize clinical trial design and execution: Utilize data-driven approaches for protocol optimization, site identification, and patient matching
Foster inclusivity through reimbursement programs: Reduce socioeconomic disparities and ease patient financial burdens during data capture in clinical trials
While this is a priority for sponsors, many are still working on a solution. There are instances of successful protocol optimization and shifts to community sites, however sponsors are actively working towards identifying a comprehensive solution that meets their scientific and regulatory needs.
2. Clinical research teams are embracing technology to alleviate site and patient burden
ASCO highlighted how the industry shift towards decentralized trials during the COVID-19 pandemic has driven increasing comfort among research teams in adopting innovative digital solutions that streamline trial processes. Technology-driven approaches, such as remote patient monitoring, electronic patient-reported outcomes, and EHR-to-EDC solutions, were featured as tools to enhance trial efficiency and site experience.

At our poster session "Technology-enabled clinical trials: Intentional capture of source data in the electronic-health record and direct transfer to trial database in a phase II multicenter trial," we heard and spoke to professionals across the industry (site research teams, sponsors, CROs, and technology vendors) around the value of EHR-to-EDC in:
Getting rid of double documentation,


Eliminating the possibility of transcription errors and the need for source data verification,


Gaining real time access to patient trial data,


And finally, an increasing appetite for better point of care research workflows for source data collection.
3. Real-world data is leveraged to drive diverse oncology clinical trials and bridge evidence gaps
While real world data (RWD) has been used extensively in oncology research, the FDA's diversity plan mandate has amplified the importance of utilizing RWD to inform diverse clinical trials and achieve equitable patient care. At ASCO, several sessions showcased proven use cases of RWD, including
Supporting trial feasibility analysis: RWD can optimize comparator selection, site selection, and eligibility criteria, minimizing resource expenditures.
Identifying and addressing trial diversity: RWD can improve patient enrollment, ensuring diversity plan requirements are met, and trial results represent the real-world population.
Addressing evidence gaps: RWD can fill evidence gaps through potential use cases that range from creating external control arms in rare cancer populations to understanding comparative effectiveness when multiple approved regimens are available.
There continues to be room for improvement in data completeness and curation from multimodal sources. However, we are seeing the acceptance and utilization of RWD broadening across the oncology drug development life cycle.
4. Integrating artificial intelligence helps paves the way for a more precise and patient-centric approach to oncology care and research
In a post-ChatGPT world, artificial intelligence (AI) is rapidly making its mark across various industries, including oncology. This year's ASCO showcased a number of sessions highlighting applications of AI, as well as a multitude of companies presenting AI or AI-enabled solutions at the exhibition hall.
At the symposium "From chip to bedside—Oncology in-silico R&D"--a part of McKinsey Cancer Congress Series--Javier Jimenez, Chief Medical Officer at Flatiron, joined other industry leaders in discussing the present and future of AI in oncology R&D. During the panel discussion, Javier emphasized that while AI and machine learning (ML) have historically been utilized in the discovery phase, there are opportunities to enhance utilization across the entire clinical development lifecycle. For instance, leveraging natural language processing (NLP) to increase access to electronic health record (EHR) data, particularly for external control arms.
As with any new technology, achieving a balance between AI's capabilities and ethical implications is crucial. It requires continuous improvement in the quality and scalability of data used to power AI algorithms, while promoting transparency among researchers, decision-making bodies, and patients.
To learn more about how we're tackling these themes, reach out today
Contact Us