In our first episode of "The Real World, In Practice", a podcast by Flatiron Health, we examine COVID-19 through the lens of oncology, real-world data and health policy. Our guests include Nicole Mahoney, senior director of regulatory policy, and our chief medical officers for our Provider and Research teams, Bobby Green and Mike Vasconcelles.
Articles mentioned:
Biographies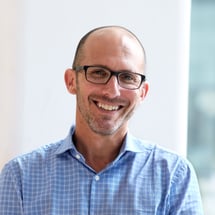 Bobby Green, MD, is Flatiron's chief medical officer and a practicing medical oncologist. At Flatiron, Bobby oversees the team responsible for clinical development of OncoEMR®, the industry's leading electronic medical record software for medical oncology, and Flatiron's other provider-facing software products. The team is also responsible for all clinical content development, and is supporting the development of Flatiron's novel clinical trials offerings.
Prior to joining Flatiron Health, Bobby was a managing partner at Palm Beach Cancer Institute and helped lead its merger with Florida Cancer Specialists (FCS) in 2013. Bobby continues to see patients in West Palm Beach Florida at FCS on a part time basis.
He served two years as Chief Medical Officer of Cancer Clinics of Excellence where he led initiatives in molecularly based clinical trials, integrating genomic testing into community practices, alternative payment models, and data analytics. Bobby currently serves on the board of the Community Oncology Alliance, and is a former executive board member at FCS.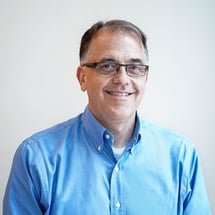 Michael Vasconcelles, MD, is chief medical officer at Flatiron Health, where he is responsible for defining and executing the company's strategic vision for real-world evidence, providing thought leadership and guidance around novel clinical research methods, and partnering with clients and stakeholders across academia, life sciences and government agencies to further the use of real-world data. In this role, Mike works cross-functionally to drive the overall strategy and execution of Flatiron's research business.
Prior to joining Flatiron, Mike served as chief medical officer at Unum Therapeutics, a Cambridge, Massachusetts, cell and gene therapy company developing autologous engineered T cell products for the treatment of cancer.
Mike currently serves as a clinical instructor in medicine at Harvard Medical School, where he has taught since 1996, and is an associate physician at the Dana-Farber Cancer Institute and the Brigham & Women's Hospital.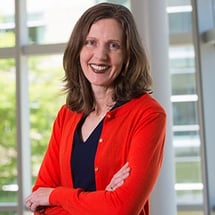 Nicole Mahoney, PhD, is the Senior Director of Regulatory Policy at Flatiron Health, helping advance the use of real-world evidence for drug development and regulatory decision making. Nicole serves as an advisor to the Duke Margolis Center for Health Policy's Real-world Evidence Collaborative, and is an Associate Editor of Therapeutic Innovation and Regulatory Science.
Prior to her current role, she was a Director of Global Regulatory Policy at Merck, advising on the use of real-world evidence for regulatory purposes, successfully advocating for incentives and new regulatory pathways to spur antibiotic development, and providing strategic input to cross-functional product teams regarding product-specific regulatory matters.
Nicole served as the senior officer for the Pew Charitable Trusts' antibiotics and innovation project and as a U.S. Food and Drug Administration Commissioner's Fellow. She earned her Ph.D. in biochemistry at the Albert Einstein College of Medicine and was a postdoctoral fellow at the University of California, San Francisco.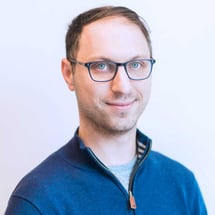 Alex Gorstan is a marketing director at Flatiron Health and the host of this episode of The Real World, In Practice podcast. He partners with experts across the organization to drive the measured and meaningful application of real-world evidence in oncology. Before joining Flatiron, Alex worked in Product Management and Software Engineering at companies including Opower, Johns Hopkins Medical Institute and CareFirst Bluecross Blueshield