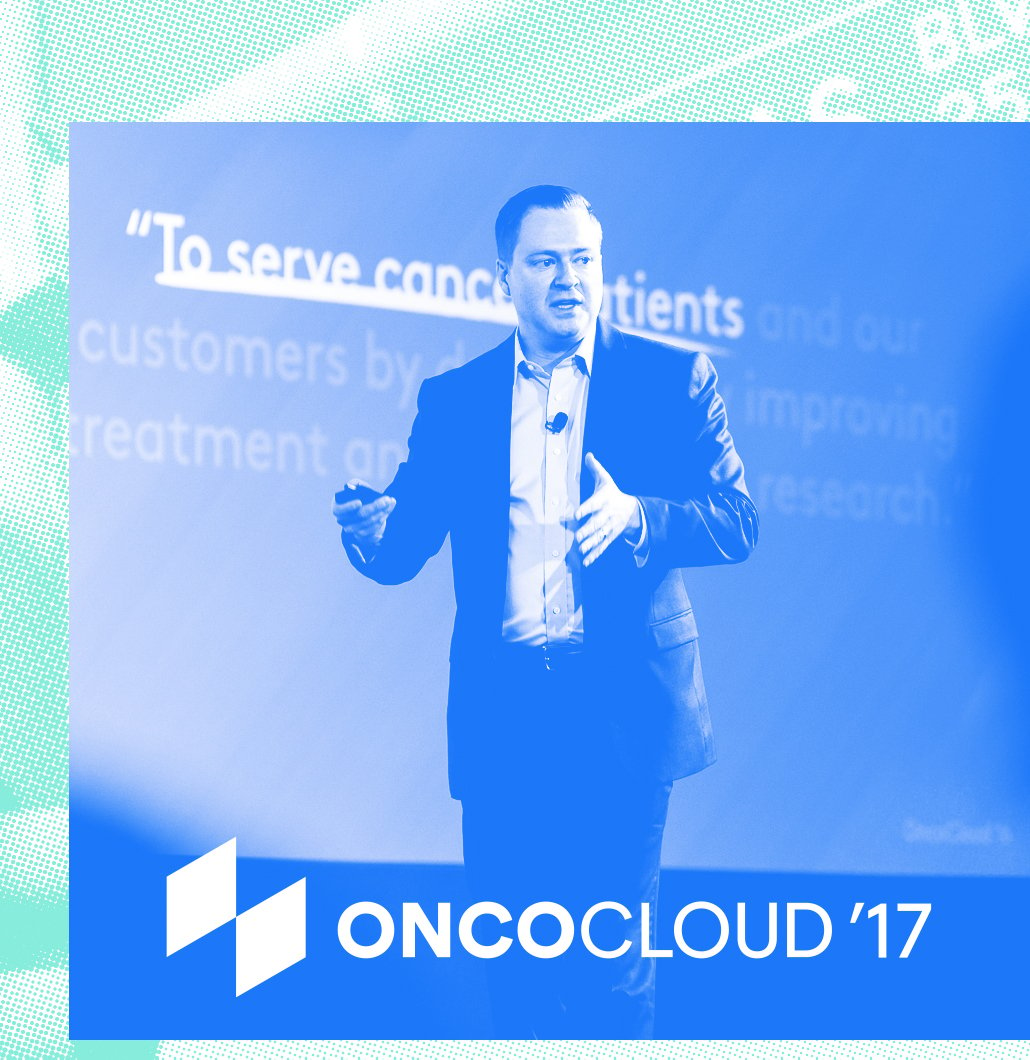 At Flatiron, we recognize the importance of ensuring our network of 265 community oncology practices have access to one another. Cancer research, care delivery and payment reform are shifting the oncology space at an unprecedented pace, and it is critical for today's oncology leaders to work together to move the industry forward.

Enter OncoCloud '17.

Join Flatiron Health and your community oncology peers for three days of informative sessions and non-stop networking.

Here's why you need to clear your calendar September 15-17 to join us in Vegas:

The keynote speaker, Former FDA Commissioner Dr. Rob Califf
Dr. Califf's credentials are as impressive as his experience. He will be joining us to discuss all things evidence generation, and how community oncology can be not only a significant contributor, but also how practices can benefit.

Come play in the sandbox
Want to learn how we are improving our diagnosing and staging workflows? Want to try out our newest features, like Group Inboxes? If you want hands-on experience with some of the latest and greatest OncoEMR® developments, our product booths are a can't miss.

Learn about Flatiron's efforts in clinical research
Building software for community oncologists is a fundamental part of our organization. But it is only part of what we do. Since the day we were founded, our mission has been to serve cancer patients and our customers by dramatically improving treatment and accelerating research. To help fulfill that mission, we actively contribute to clinical research. At OncoCloud, we will introduce you to what we are doing for cancer research, and how crucial community oncology is to our mission.

Give feedback straight to the source
What happens in Vegas stays in Vegas...except for your OncoEMR® feedback. Being open to feedback is one of our core values, and we want to hear from you. Here's your chance to connect directly with the software engineers and product managers building our products!

Network with peers
Oncologists, nurses, nurse practitioners and administrators from over 100 practices will be in attendance to share this experience with you. Meet new people, reconnect with old colleagues, learn how other practices stay profitable and get inspired.

Hang with Mike
Dr. Mike Kolodziej, Flatiron's national medical director of managed care strategy, and former leader of Aetna's oncology program, will be in Vegas, talking all things APMs.

The resort is a must-see
The beautiful Encore Resort at Wynn Las Vegas has everything you could ever want. Salons, luxury shopping, pools, a golf course, a fitness center, a team of concierges, two spas, nightlife...the list goes on.

Find out what's in store for 2018
You won't want to miss that one either!

For more information, check out this year's lineup here, featuring sessions tailored specifically to your role at your practice.

See you in Vegas!