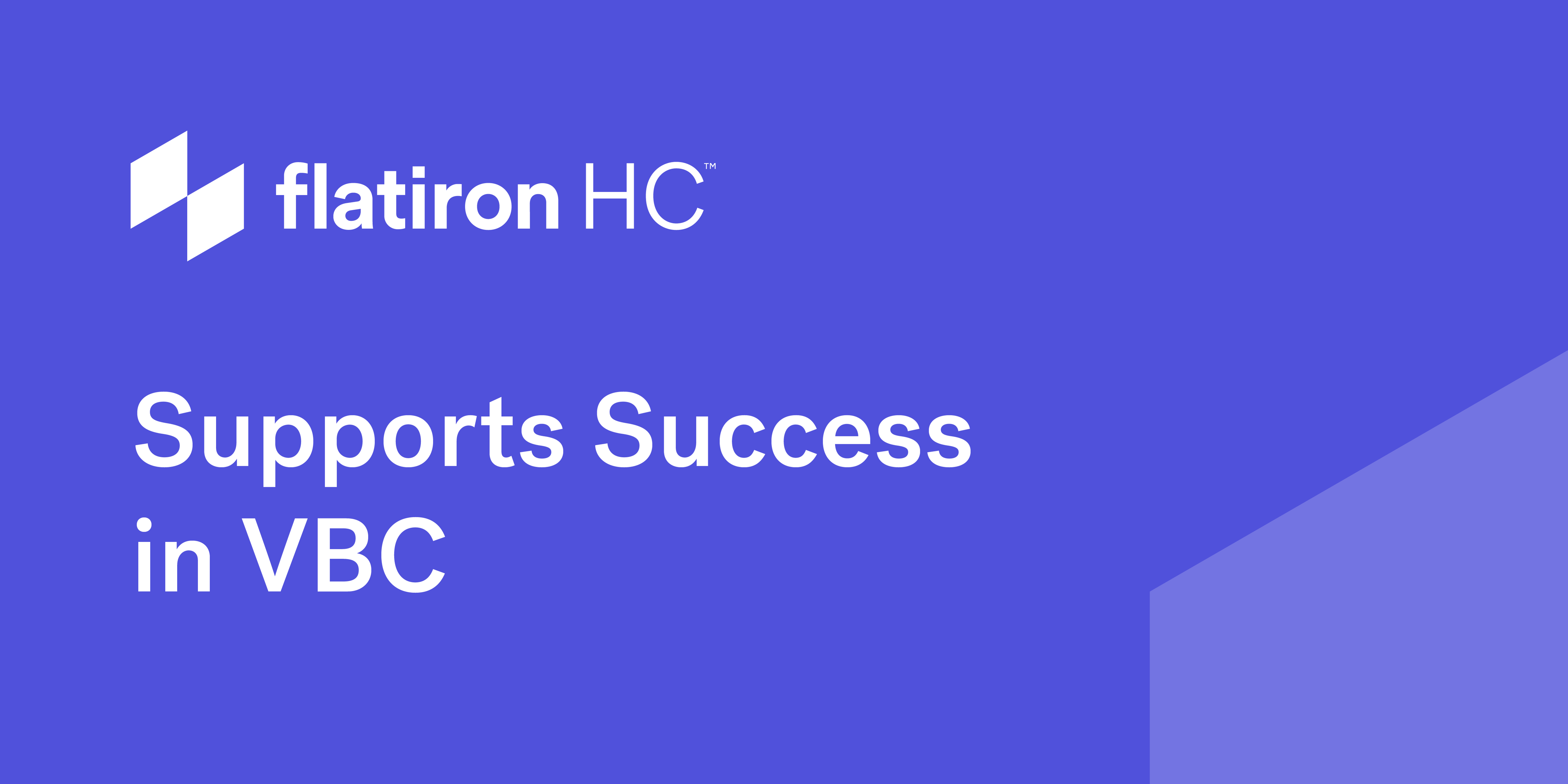 As the oncology market waits with bated breath for the final rule from the Centers for Medicare & Medicaid Services (CMS) Center for Medicare and Medicaid Innovation (Innovation Center) around the next iteration of the Oncology Care Model (OCM) — Flatiron HC™ reflects on our value-based care tools and performance.
Flatiron continues to partner with community oncology practices in their transition to value-based care (VBC). Since 2016, Flatiron has supported over 50 practices through the Oncology Care Model (OCM) by integrating workflows directly into OncoEMR®. Flatiron partnered with 30 percent of all OCM-participating practices and helped over 35 percent of those practices successfully take on risk as OCM continued to evolve.
Flatiron provided community oncology practices with a variety of tools to drive success throughout the OCM, including:
---
OCM quality measure reporting and tracking
Flatiron practices participating in the OCM logged in to review VBC reports an average of 12 times per month throughout the program. Consistent access to comprehensive data helped practices to identify quality gaps and drive success in the program. Flatiron supported success across all OCM quality metrics and Flatiron OCM practices performed in the 80th percentile across the following key metrics 一 OCM 4a: Pain Intensity Quantified at an average of 93.5 percent and OCM 4b: Plan of Care for Pain at an average of 83.8 percent.
Automatic OCM patient identification workflows surfacing eligible patients directly within OncoEMR ® to ensure appropriate onboarding, care coordination and MEOS billing
Practices using Flatiron's OCM tools supported 120,000+ patients and 300,000+ episodes throughout the program. The faster you can identify patients eligible for a VBC program the quicker you can start managing their care effectively to program guidelines.
OncoEMR ® Care Plan page streamlining all necessary pieces for a comprehensive care plan
Flatiron built an OCM-specific page into OncoEMR ® that streamlined completion and sharing of a 13-point Institute of Medicine Care Plan with patients. By having access to policy-driven workflows embedded in your EMR information can be properly captured at the point of care.
Implementing workflows and driving success through practice redesign activity support
Flatiron also provided hands-on support to practices, including workflow coaching for patient navigation workflows within OncoEMR ® and implementation support for completing and tracking quality measures. As VBC programs continue to evolve, it is important to select a partner that not only invests in the data, but also in helping your practice customize workflows to further drive success.
---
As a key partner to oncology practices, Flatiron is focusing heavily on our support model around value-based contracts as reimbursements continue to move towards being quality driven and cost-reflective. Stay tuned as we expand our offerings to help community oncologists continue to drive success across all types of value-based programs.