This month, the American Journal of Managed Care published an article by Flatiron titled A Retrospective on the Oncology Care Model. In this article, we reflect on the evolving value-based care program's last two years. We encourage everyone impacted by the OCM (or any value-based model for that matter) to read the full piece, but we'd like to highlight some of the more noteworthy takeaways we discovered here.

In an effort to reflect the varied experiences of our cross-functional team, the retrospective was written through the lens of our Product Marketing, Product Operations, and Data Insights Engineering teams. Together, we quickly discovered the sheer magnitude of the OCM and its profound impact on our respective work. What started as a 160 page practice participation agreement quickly translated into a model that now includes more than one in five Medicare cancer patients in 200,000 to 300,000 episodes per year 1 . The program requirements escalated quickly and our technology investment followed suit. The nature of the program drove us to develop technology in an "agile" manner - a software development strategy that requires flexibility and iteration.

Throughout the retro process, we noted some key themes:


The OCM program has and is likely to continually evolve throughout the course of the five year experiment:

CMMI has effectively engaged participating practices and technology developers to adjust quality measure requirements, tweak timelines and redefine requirements. This continued dialogue and willingness to adapt the program will be integral to practice success and the sustainability of the OCM, particularly if practices are to adopt two-sided risk.
The administrative burden of managing and complying with the OCM is substantial

: Within Flatiron's network comprised of over 50 OCM practices, over two million data elements were reported for almost 41,000 OCM patients to the OCM registry during the last submission period. We also estimate that over 36 percent of breast cancer staging data was backfilled into the EHR (i.e., not entered at the point of care).
The OCM has directly impacted patient engagement and the effective measurement of care processes:

Since the start of the program, Flatiron practices have delivered over 68,000 unique patient care plans and we've seen practices standardize, measure and continually evaluate care processes at scale.
Finally, as the team turned inward to reflect on the OCM's impact on Flatiron, we concluded that the OCM has encouraged, if not required, us to fundamentally rethink the future and use cases of the EHR. Among other value-based programs, it has shown that point-of-care technology is where and how clinicians experience alternative payment models and can be an effective means to engage physicians. They're where policy is translated into technology that is used to manage patients in value-based models. At Flatiron we believe the onus will continue to be on us and others in healthcare technology to gain an empathetic understanding of users and build products they need to succeed in this new paradigm.
We're excited to see if this experiment becomes a collective win: if cancer patients across the country continue to have access to higher-quality, more affordable care.
Read more about our perspective featured in this month's edition of AJMC's Evidence-Based Oncology
here
.
References:
Kline R, Adelson K, Kirshner JJ, et al. The Oncology Care Model: perspectives from the Centers for Medicare Medicaid Services and participating oncology practices in academia and the community. Am Soc Clin Oncol Educ Book. 2017;37:460-466. doi: 10.14694/EDBK_174909.
Author(s)

Ryan Holleran
Senior Manager, Strategic Initiatives

Arif Gilani
Product Operations Manager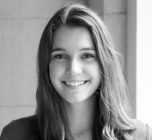 Abigail Orlando
Data Insights Engineer

Brenton Fargnoli, MD
Director, Product Marketing and Strategy