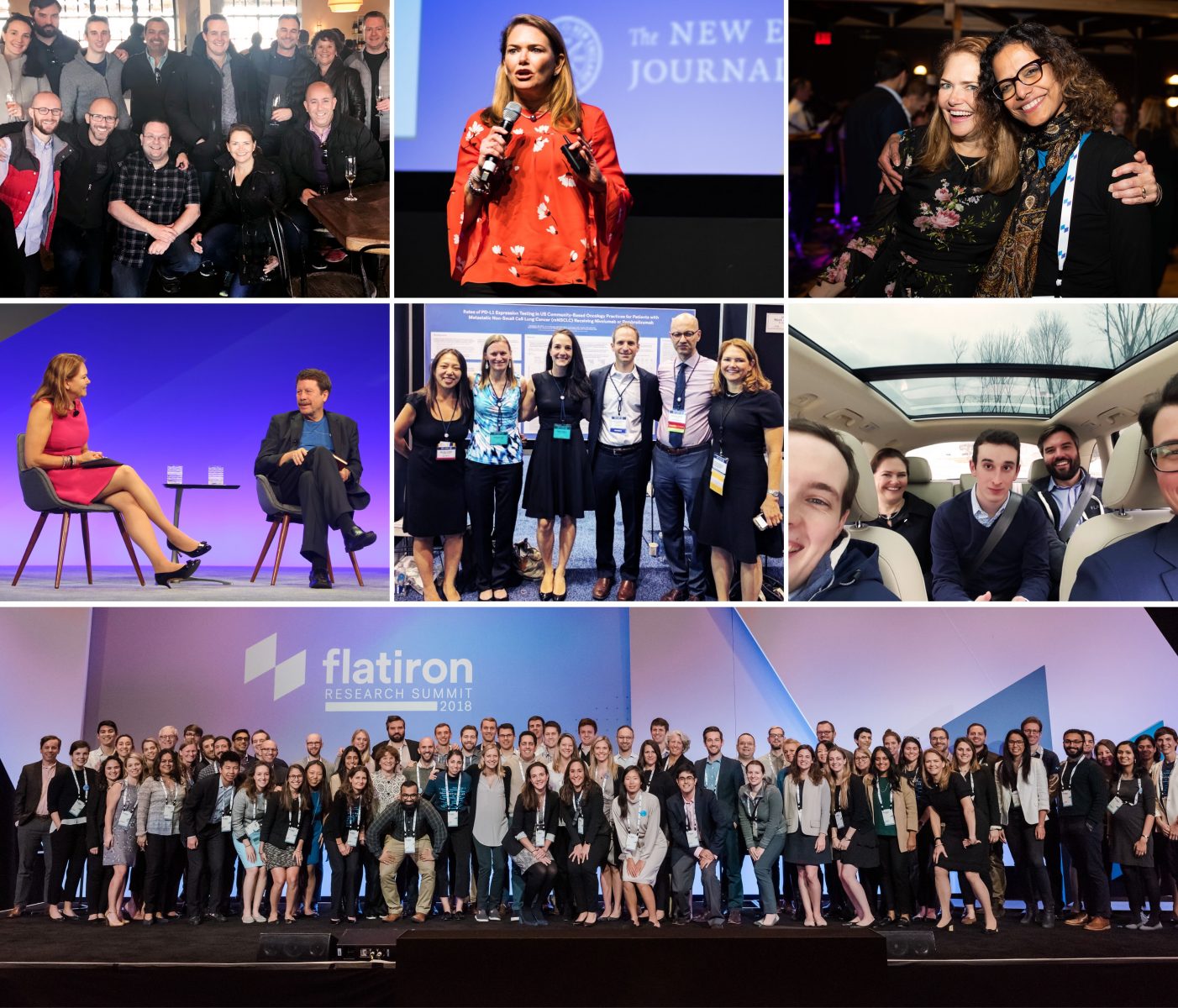 Zach and I first connected with Dr. Amy Abernethy in 2012 when she was at the Duke Center for Learning Healthcare. We quickly recognized that not only was she an expert in the field of oncology, but she also had a passion for a fledgling part of the industry: real-world evidence.

In 2014, Amy joined Flatiron full time when we were just under 100 employees, and since then, she has been an integral part of our team. She has been a vocal champion of our mission and vision, and her expertise, authority, and boundless energy have contributed to our ability to advance cancer research in ways that were previously impossible and to positively impact our community practice customers, research partners, academic medical centers, and patients.

I couldn't be more thankful to Amy for her contributions to Flatiron over the years. She was instrumental in founding several of our core teams, and in establishing relationships with our academic and life science partners. Amy was a driving force in defining Flatiron's strategy in real-world evidence and developing our regulatory roadmap, which has pushed both Flatiron and the industry forward in leveraging real-world evidence in regulatory decision making.

Amy's recent appointment as Principal Deputy Commissioner of the FDA is further validation of our mission to improve lives by learning from the experience of every cancer patient. And, more importantly, it is a sign that this learning healthcare system, first envisioned by Amy and her colleagues several years ago, is becoming a reality.

As Amy heads on to the FDA, Flatiron is a strong organization, with 656 talented, mission-oriented, hard-working individuals. We are well suited to continue the momentum and further execute on our vision.

Amy has dedicated her life to advancing cancer research in service of patients, and we couldn't be more excited for her in this next stage of her career.
Author