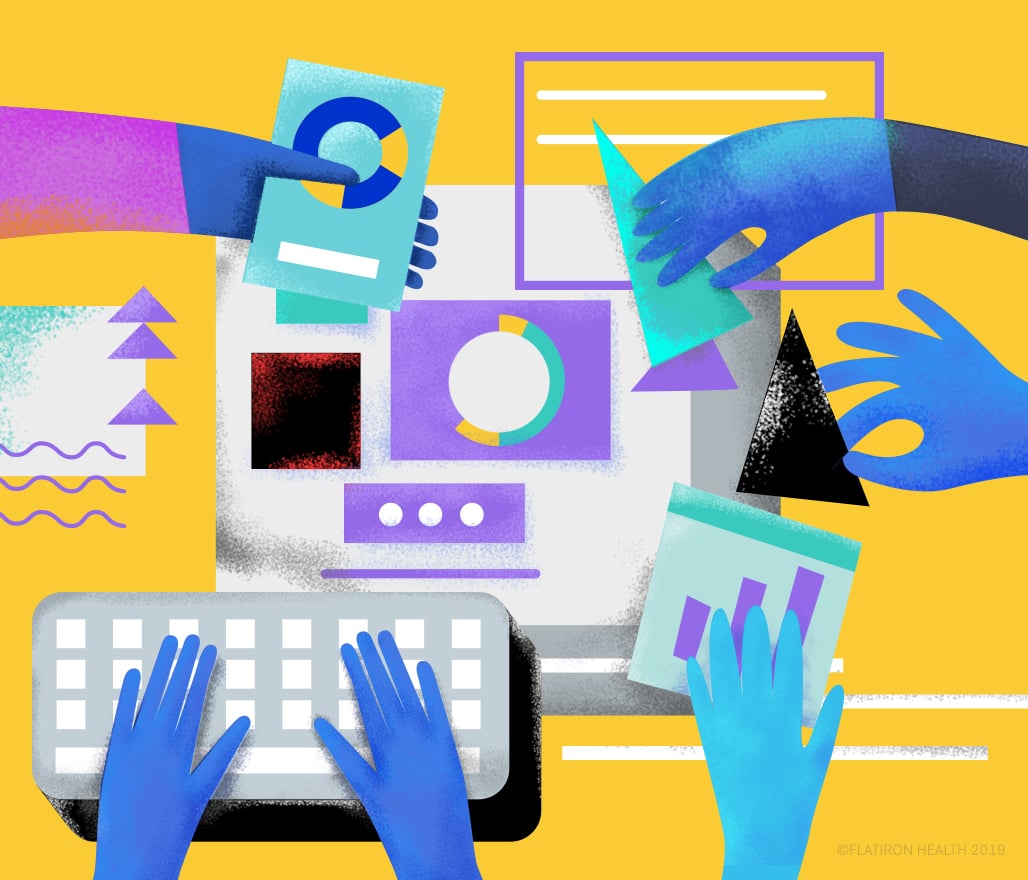 Over the past few months, we've had the unique opportunity to collaborate with stakeholders in the federal government to rapidly iterate on a problem — matching cancer patients to open clinical trials — which culminated in a presentation at the White House and, most importantly, the quick release of new features for our community oncology practices and their patients.

Late last year, Flatiron was selected to participate in "The Opportunity Project Health" — a 14-week hackathon-like program — by Dr. Gil Alterovitz, Presidential Innovation Fellow, who has spent his career furthering innovations in healthcare technology. The Opportunity Project (TOP) is a collaborative effort started by the U.S. Census Bureau that brings together "government, technologists, and communities to create digital tools that help strengthen American economic opportunity." TOP aims to bring constituents together in collaborative tech development sprints to rapidly prototype solutions that use open data.

Dr. Alterovitz, alongside Dr. Kristen Honey from the office of the Chief Technology Officer at the U.S. Department of Health and Human Services, developed the TOP Health program to turn federal data into products for real-world health applications with the potential to help millions of Americans. Read more about the program in Dr. Alterovitz and Dr. Honey's blog post, here .

In October, we formed a small (but mighty!) team at Flatiron to participate in TOP Health. We decided to develop a feature within an existing product — OncoTrials ¬Æ , our cancer-specific clinical trial patient tracking tool that sits within our OncoCloud ¬Æ software suite — that would more effectively and efficiently match patients with clinical trials using structured clinical trial criteria.

Through TOP Health, we built a new patient matching engine within OncoTrials, allowing us to more scalably improve screening workflows. While prototyping, we used a mock dataset developed and provided by the National Cancer Institute to inform our design and build our engine. We were then able to replace the mock data with real patient data from OncoEMR ® and other integrated EMRs, allowing us to scale our approach and bring our engine to the community oncology practices that utilize OncoTrials. Beyond that, we're excited by the opportunities that this new engine provides us as it goes into production, allowing us to rapidly expand the set of data points we match on and look at future novel use cases for this technology.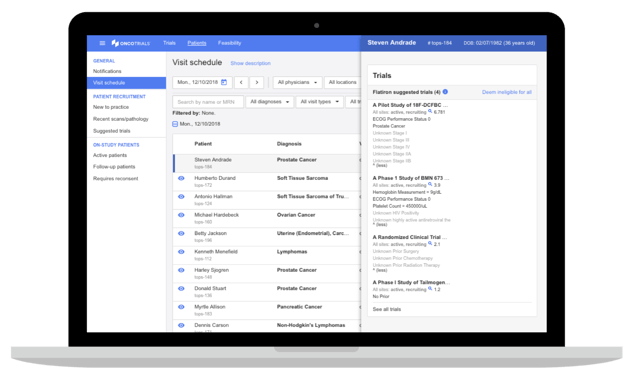 Which brings us to last week. TOP Health hosted an invite-only event, "AI & Open Data Innovation for Health," last Thursday, February 28th, at the White House, during which each team that participated in the 14-week sprint presented the results of their projects.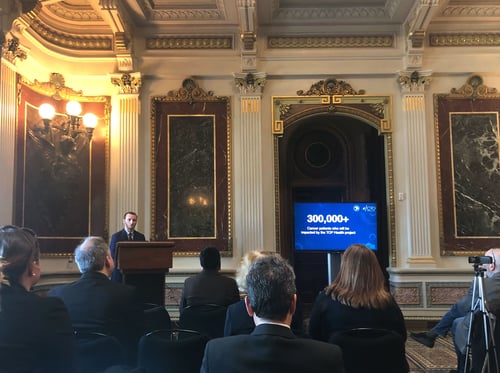 We feel privileged to have participated in TOP Health over the last few months. We've seen the value of structured trial criteria, and how much more effective our tools could be if we had access to high-quality structured trial inclusion criteria, similar to that which we had in the TOP Health mock dataset. We talked with engaged, dedicated government employees who want to see what industry is building and who work tirelessly to create datasets and APIs that enable industry to build impactful products for patients. We saw the power of these collaborations, and are excited to participate in future partnerships — through engineering sprints, hacks, and otherwise — that bridge the gap between government and industry to solve challenges that no one has cracked alone yet.

Next month, we will be releasing the work that we did for TOP Health to the practices in our research network who are using OncoTrials —this includes over 50 community oncology practices who are currently treating over 300,000 active cancer patients.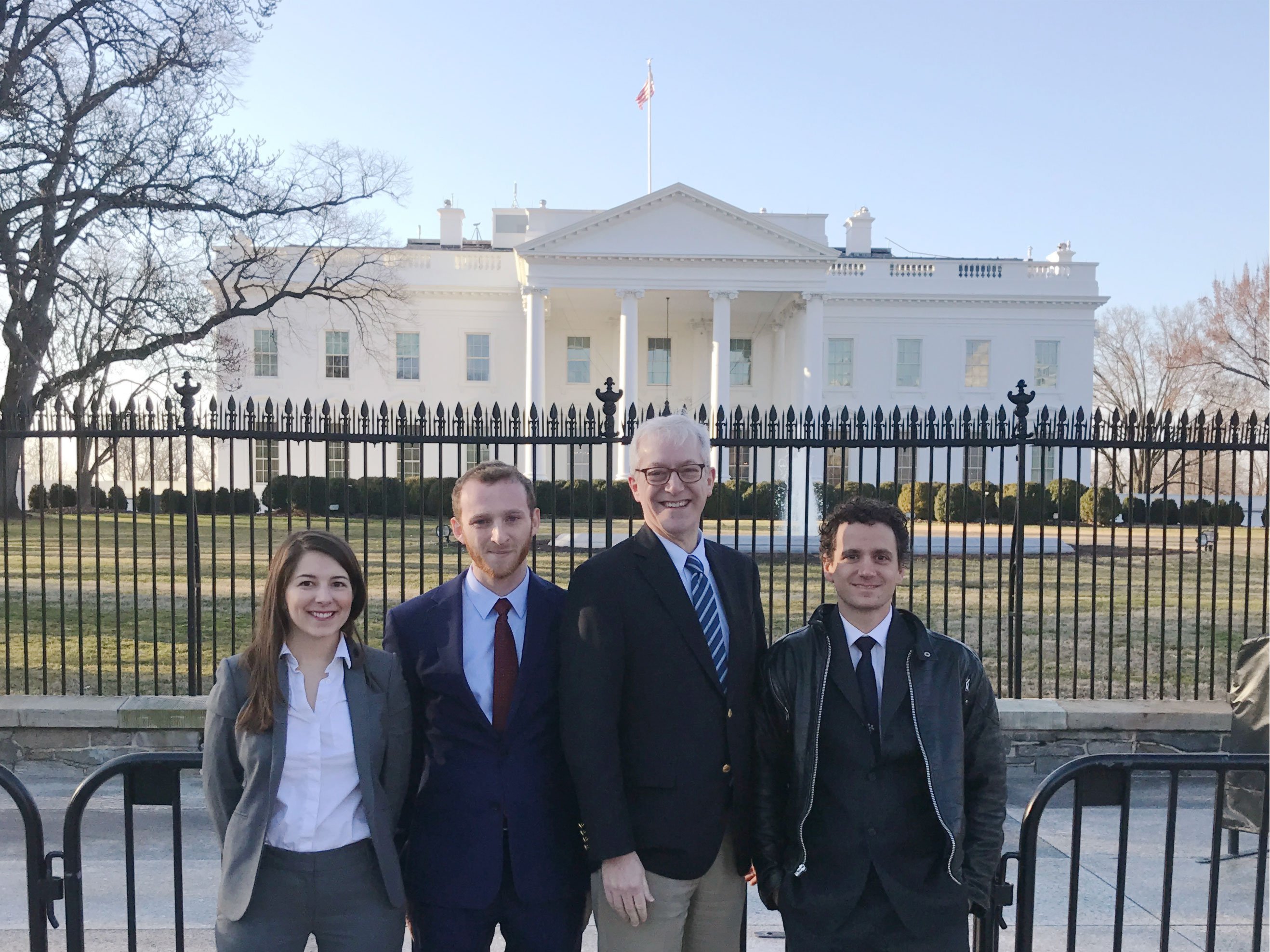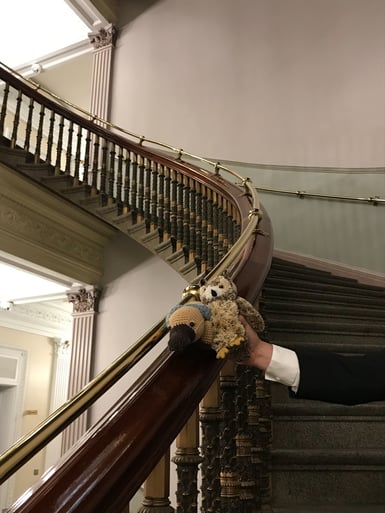 Author(s)

Dan Ziring
Software Engineer
Dan Ziring is a software developer in the clinical trials initiative at Flatiron, building products to increase the number of patients with clinical trial treatment options.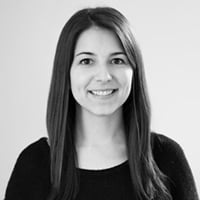 Lauren Sutton
Senior Product Manager
Alex Padmos
Senior Software Engineer