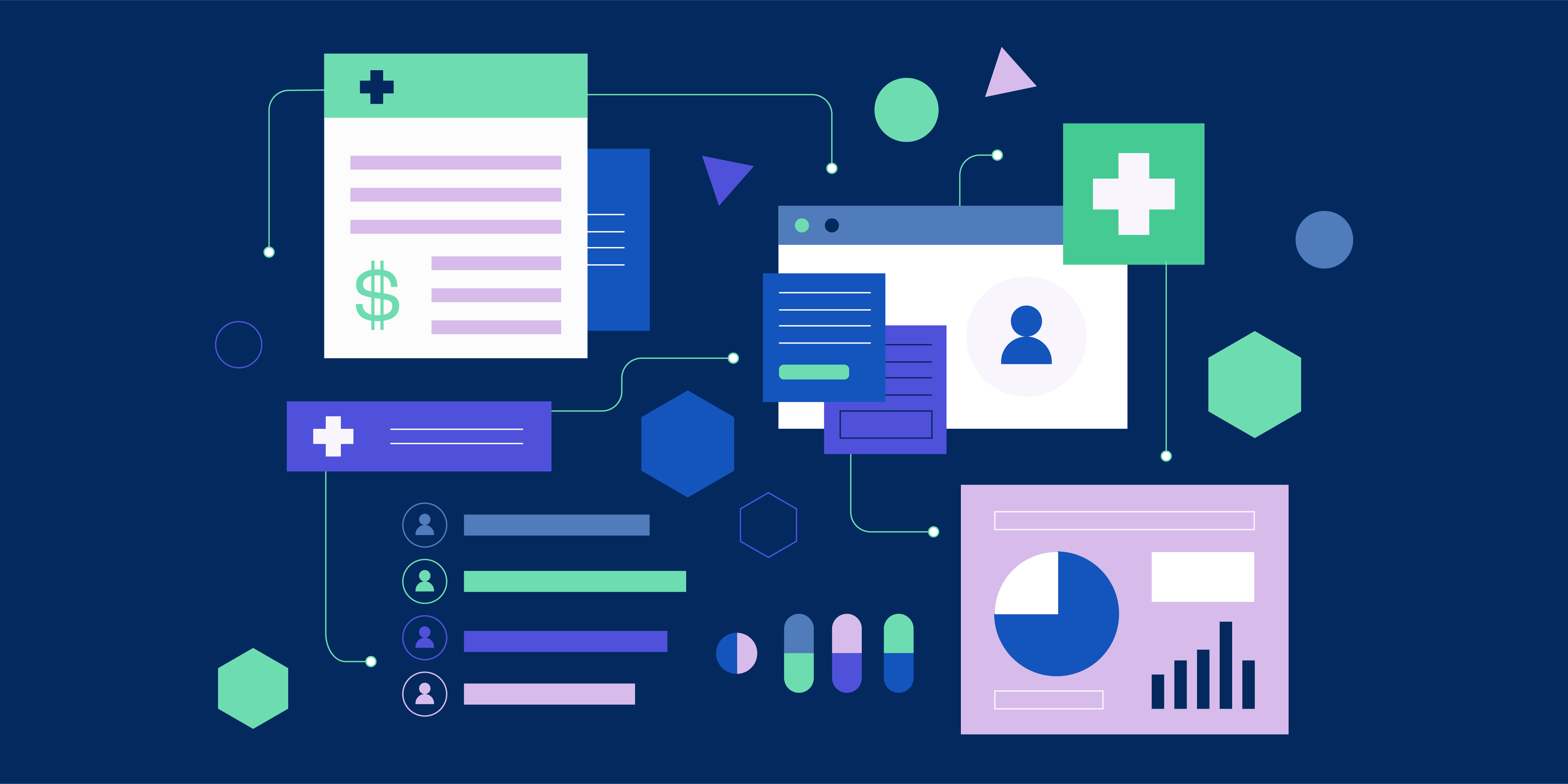 The newly announced Enhancing Oncology Model will advance the transition to value-based care for oncology practices. Here are four intriguing, high-impact principles guiding the innovative program.
Beginning in July of 2023, oncology practices will have a new opportunity to earn performance-based incentives for delivering holistic, lower-cost, high-quality cancer care.
The Enhancing Oncology Model (EOM) is the successor to the Oncology Care Model (OCM), the six-year program that wrapped up at the end of June 2022. EOM builds on the foundation of OCM and retains many of its features, such as multi-payer involvement, a dual-track incentive structure, and a focus on patient-centered care.
However, the new model is designed to take value-based cancer care to the next level. For example, participants will need to ramp up their ability to use evidence-based guidelines and non-traditional data sources for decision-making while expanding efforts to coordinate care for patients.
While the start date is still a year away, CMS has started rolling out resources to help educate oncology practices about EOM's opportunities and already opened up the application period
Based on everything we know so far, here are the four most important takeaways from EOM that will affect the way participants deliver the next generation of proactive, data-driven cancer care.
1. Health equity and care access are top priorities for CMS
The drive for health equity has been increasing over the past several years as healthcare providers shift toward outcomes-driven care. Equal access to high-quality cancer care is essential to reduce health disparities among traditionally underserved and marginalized communities.
OCM did not specifically prioritize health equity in its program design, but EOM is different. Participants will be required to develop a health equity plan and screen patients for health-related social needs (HRSN), such as food insecurity during chemotherapy or lack of transportation to medical appointments. They will be encouraged to form community-based partnerships to actively address these needs. And they will need to develop and submit a Health Equity Plan to CMS to inform current and future health equity efforts.
Practices will also be required to make it easier for patients to access coordinated care services and communicate with their cancer care team. Participants can only earn Monthly Enhanced Oncology Services (MEOS) payments if they meet practice redesign requirements, such as offering 24/7 access to care, patient navigation, and care planning.
These requirements will reduce health inequities in cancer care by offering interventions designed specifically to meet the needs of an individual patient or demographic group.
2. Evidence-based guidelines will take on a larger role in care delivery
Evidence-based guidelines and clinical pathways are key to ensuring that all patients receive optimal cancer care, but practices have historically struggled to uniformly apply these clinical standards in everyday care.
EOM participants will have the opportunity to perfect their skills throughout the course of the program thanks to the requirement to use nationally recognized evidence-based guidelines to support quality care.
CMS will be choosy about the guidelines it approves as part of the model, officials said in a recent informational webinar. The agency will only give the green light to guidelines that are nationally recognized, developed by clinicians with relevant disease expertise, and include links to supporting academic literature and patient-focused alternative treatment options.
By the time EOM launches, participants will need to implement technology tools to surface approved guidelines to clinicians at the point of care, track adherence rates, and report on patient outcomes.
3. Collecting ePROs may be a challenge for unprepared practices
In a similar vein, practices will be required to start collecting electronic patient reported outcomes data (ePROs).
CMS defines ePROs as input that comes directly from the patient without amending or interpreting the patient's response. This can include quality of life metrics, lifestyle choices and behaviors that may impact treatment adherence and outcomes, or other patient-reported information.
ePROs are designed to improve quality and patient experience by enabling care navigators to provide proactive, personalized interventions for each patient.
Practices can voluntarily collect ePRO data from the very beginning of the model but will be required to start gathering this information in the third year of the program. Over the second half of the initiative, CMS plans to gradually increase the percentage of beneficiaries whose data must be collected.
Choosing the right technology partner to collect ePRO data will be crucial for participating oncology practices to scale their care management efforts. Practices may wish to use the first years of the program to experiment with deploying a strategy that works so that they are fully prepared when the process becomes mandatory.
4. Downside risk is no longer optional for participants
When it comes to finances, healthcare providers are generally wary about putting too much skin in the game, which may lead to fewer participants in the EOM than the OCM. CMS will provide additional details about the financial risk and incentives structure of EOM in an upcoming webinar, but it's important for potential applicants to be aware that CMS is maintaining its commitment to nudging the industry toward more financial risk.
EOM participants will have to choose from two different downside risk tracks at the very beginning of the program, with no ramp up period or upside-only option. Practices will be able to switch from the basic plan to the more advanced track if they wish.
Combining this more intense financial commitment with resource intensive practice redesign requirements around health equity, care coordination, and patient reported outcomes will make EOM more difficult to succeed in than the OCM. Participants will need to learn quickly how to impact their population's total cost of care and design interventions that control health care utilization.
Taking the next eleven months to assess existing competencies and implement new technologies will be crucial for success in this promising yet challenging value-based care initiative.