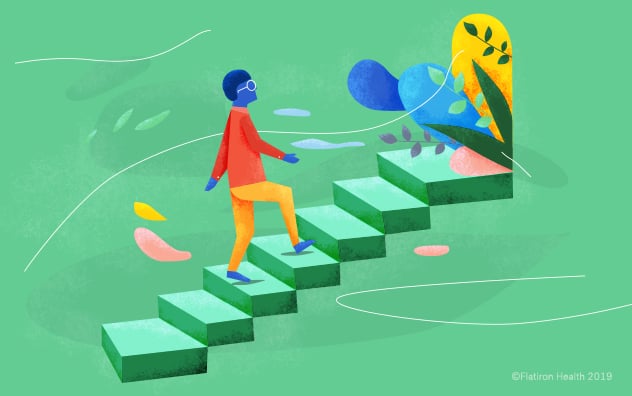 We did it. Pop the champagne. Pay off some student loans. Wow, billions? With a ''two'? Two billion? What an amazing success story! Pat yourself on the back, high-five your coworkers.

But wait...cancer.

Almost two million people in the U.S. will be diagnosed with cancer this year ( American Cancer Society).

This was my second experience with a big tech exit. And my second time as part of a company with a meaningful mission. Not a "mission" to provide the world with high-quality athleisure or conveniently print your Instagram photos. A real mission: to improve the lives of those impacted by cancer.

For a few weeks the company is frozen in place. The only topic is the acquisition. There's press, questions and a lot of uncertainty. It's a weird time. A huge question about your company's future has been answered, taking all of the risk out of the equation, but also taking away that illusive limitless potential. You just went from working at a "scrappy startup" to having a regular, corporate job. There's fear that new bosses are going to come in from your parent company like the HR evaluators from Office Space. New guidelines put in place. New processes. New revenue goals.

Some of your friends might head out for new opportunities, and it can be a little scary. Do they know something I don't know? Is that it? Should I go?

And I'm sure at some companies that's just it. You've been acquired, or you've gone public, and that's the end. The electricity has been sucked out of the room.

For some people, they need that entrepreneurial buzz around them, they have that startup bug. I get that. I'm excited to see some of my co-workers go off and build new companies to start solving new problems.

But what about when you're trying to change the future of cancer care? What about when you know that you're supporting a team working to accelerate oncology research, potentially saving thousands of yet-to-be-diagnosed patients? What about when you genuinely believe that the technology that your company is building can save lives? This is when you get the upside, and put aside the money and the hype. And you get back to work.
This is when you get the upside, and put aside the money and the hype. And you get back to work.
For me, the post-acquisition dust has fully settled now that we are one year out. There's a batch of bright-eyed new hires. And then another. And then new ideas. It's like watching the first green leaves appear on trees in the spring. And before you know it there's the familiar excitement of hard work and collaboration and opportunity blooming all around.

Tomorrow, Flatiron will host our annual company-wide internal meeting. Every year, Flatiron brings all employees together, flying in those who are remote or in a different office, to gather in one room. We're all together. We connect. We reset. We focus. This year, we are going to be highlighting a few of the groundbreaking initiatives that teams have been working on -- and I don't mean to use the term "groundbreaking" lightly - these initiatives are literally the first of their kind.

It's not wrong to be excited about typical tech success, a big exit. It's a hugely motivating force; something that energizes teams, attracts talent and drives innovation and creativity. But it's ephemeral. And when you're trying to improve cancer patients' lives, it can't be your north star. Our mission, improving patients' lives, and the work we do to achieve it, is our north star. That's why I come to work every day.
Author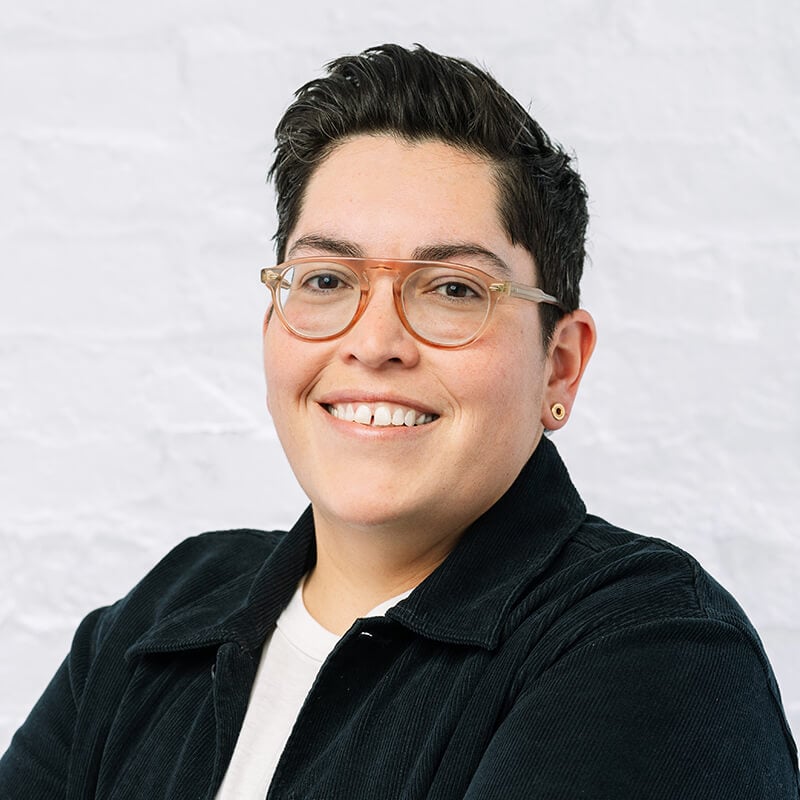 Jaime Lopez
Chief Design & Marketing Officer