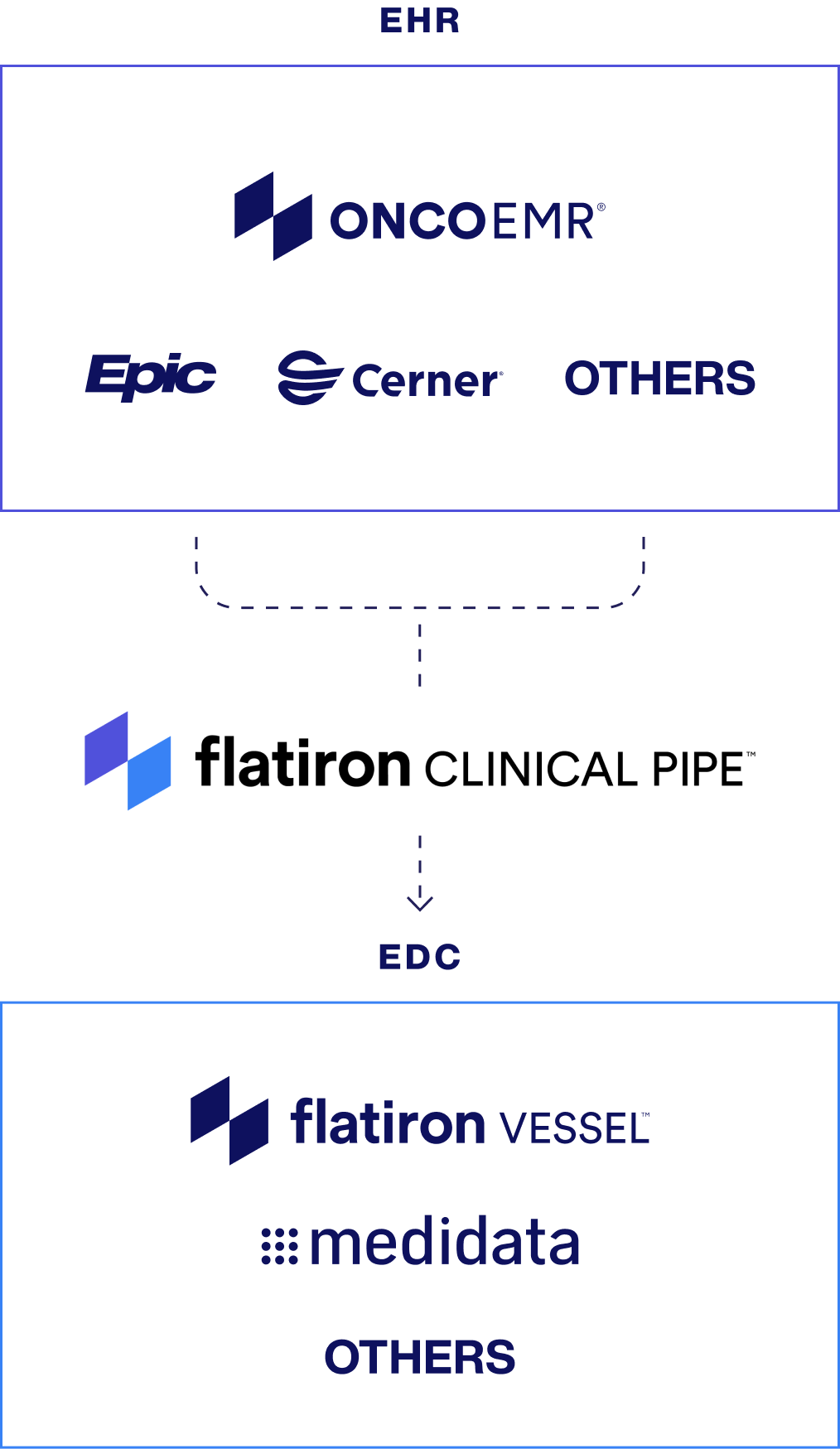 A faster, more efficient path to clean study data
One of the industry's first EHR-to-EDC connectors, Flatiron Clinical Pipe™ helps create a new trial experience.

Transfer relevant study data quickly and with accuracy, reduce queries, accelerate data cleaning timelines, and hit study milestones faster.
See how Flatiron Clinical Pipe™ helps you hit study milestones sooner
Flatiron Clinical Pipe™ in action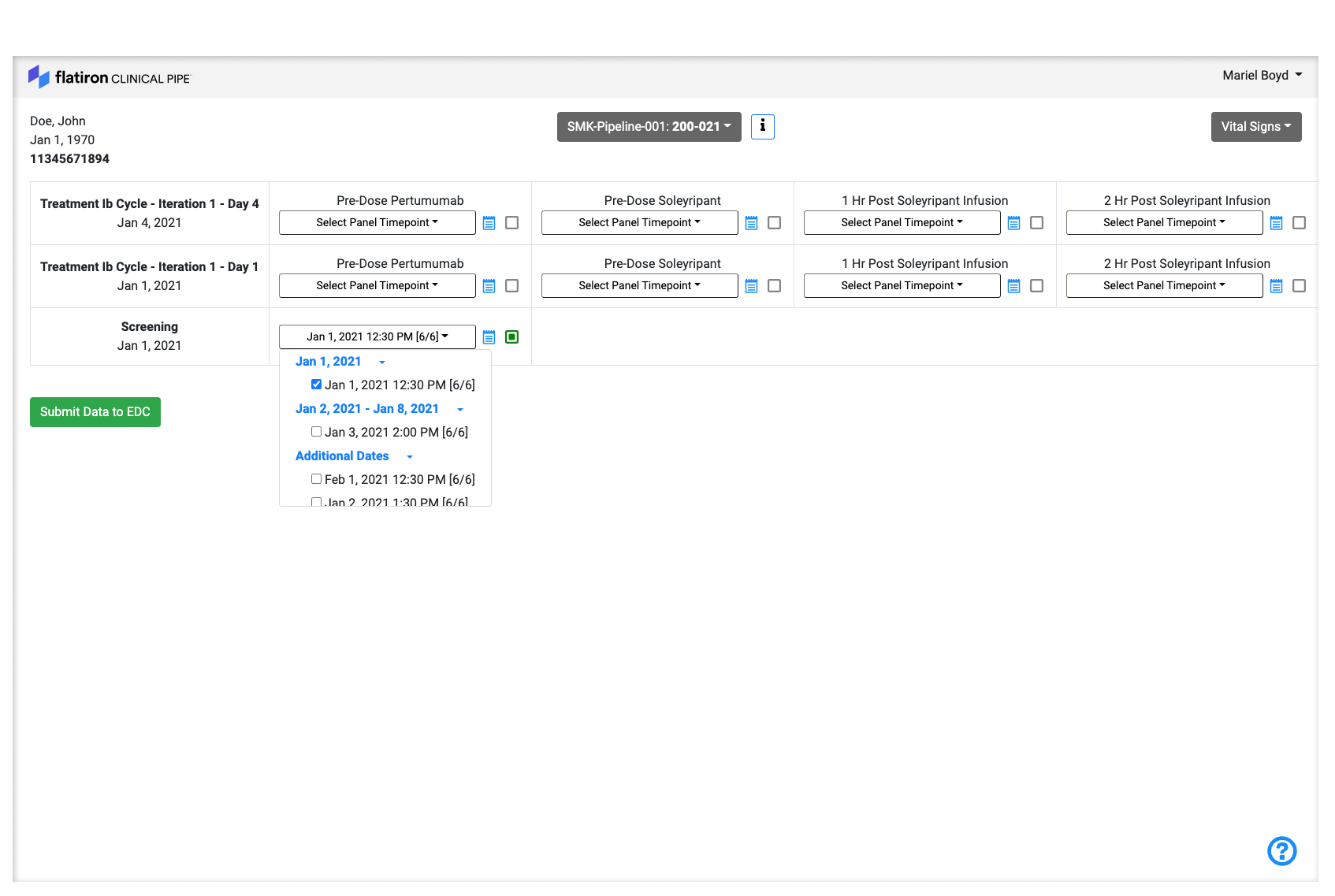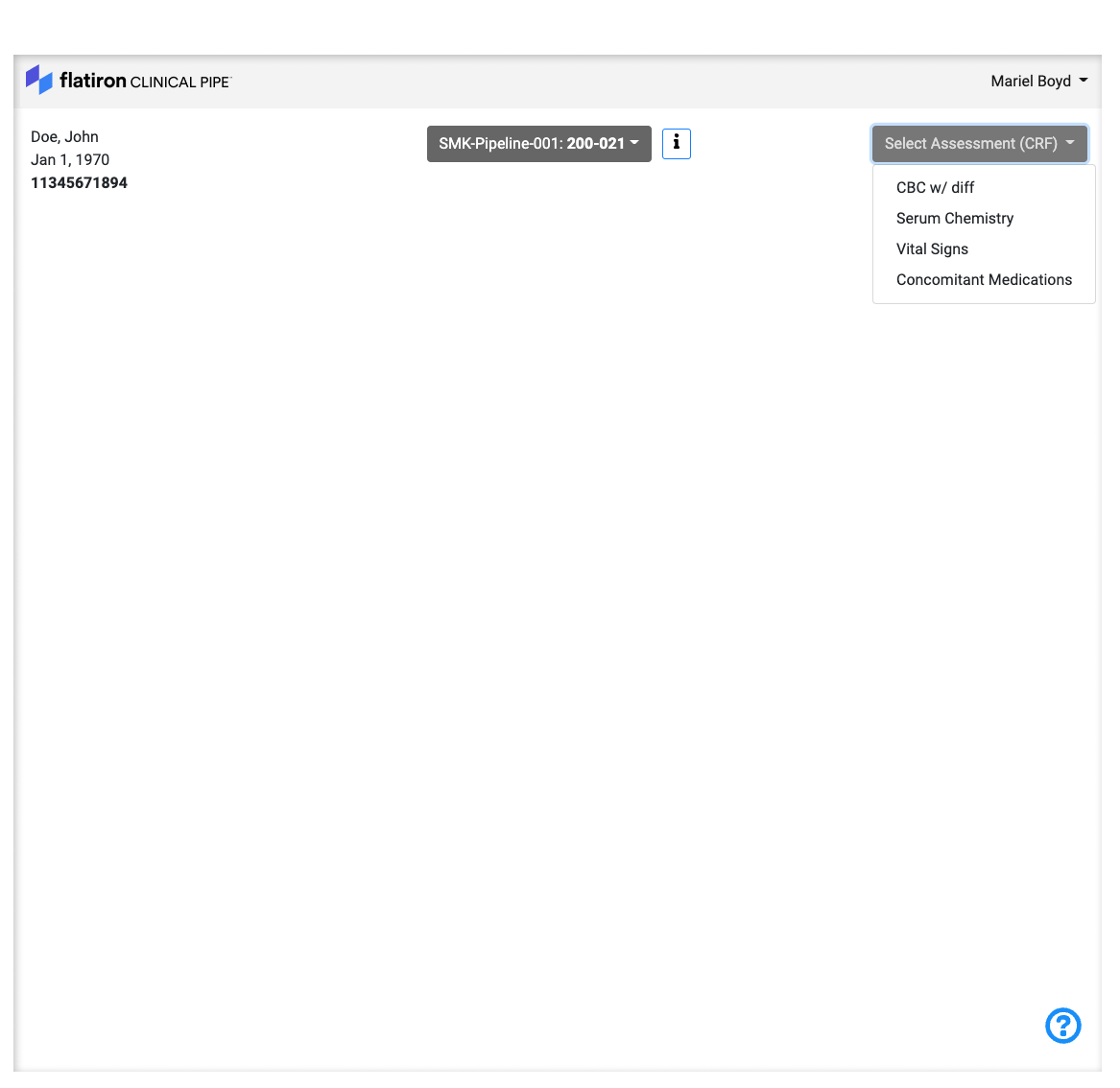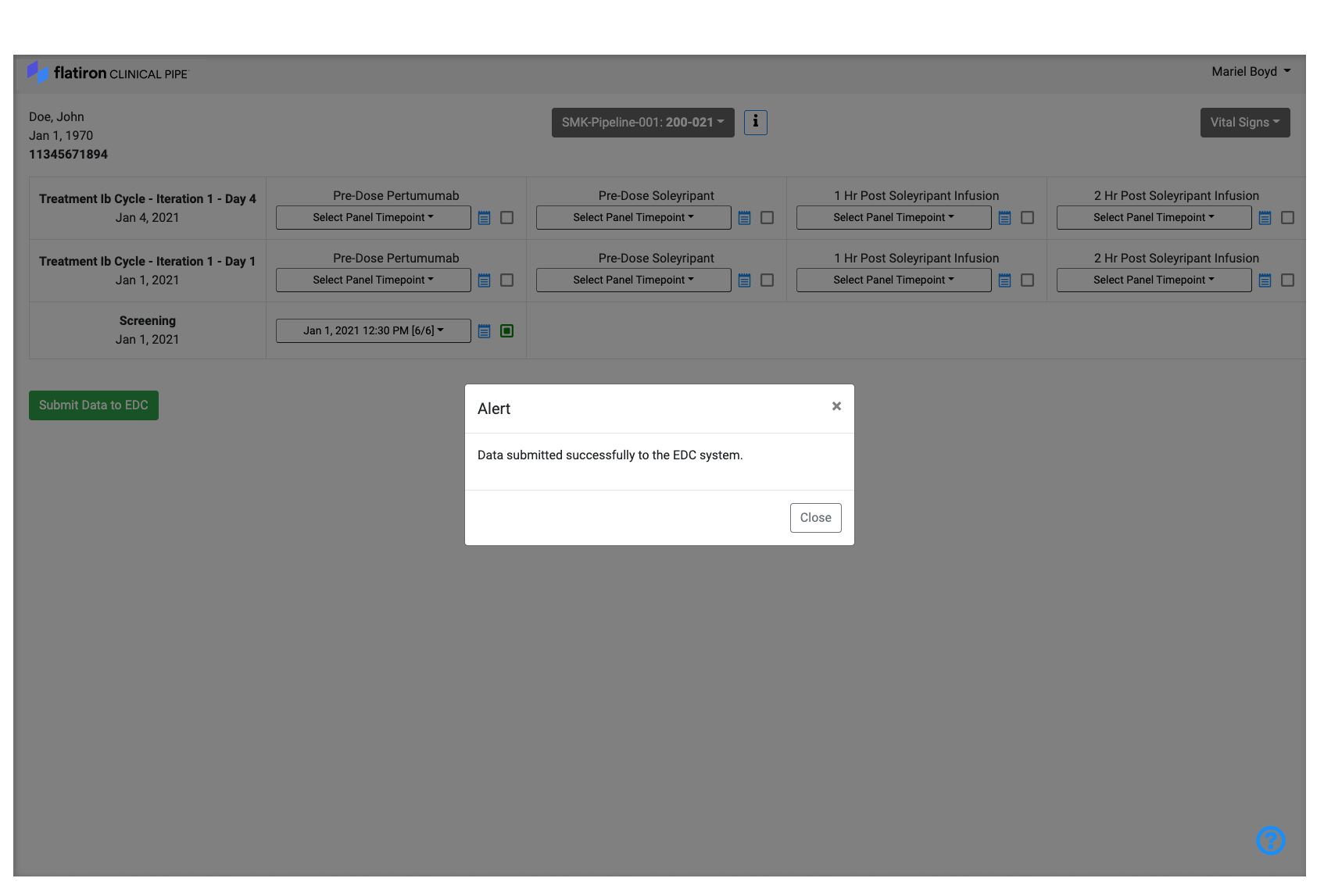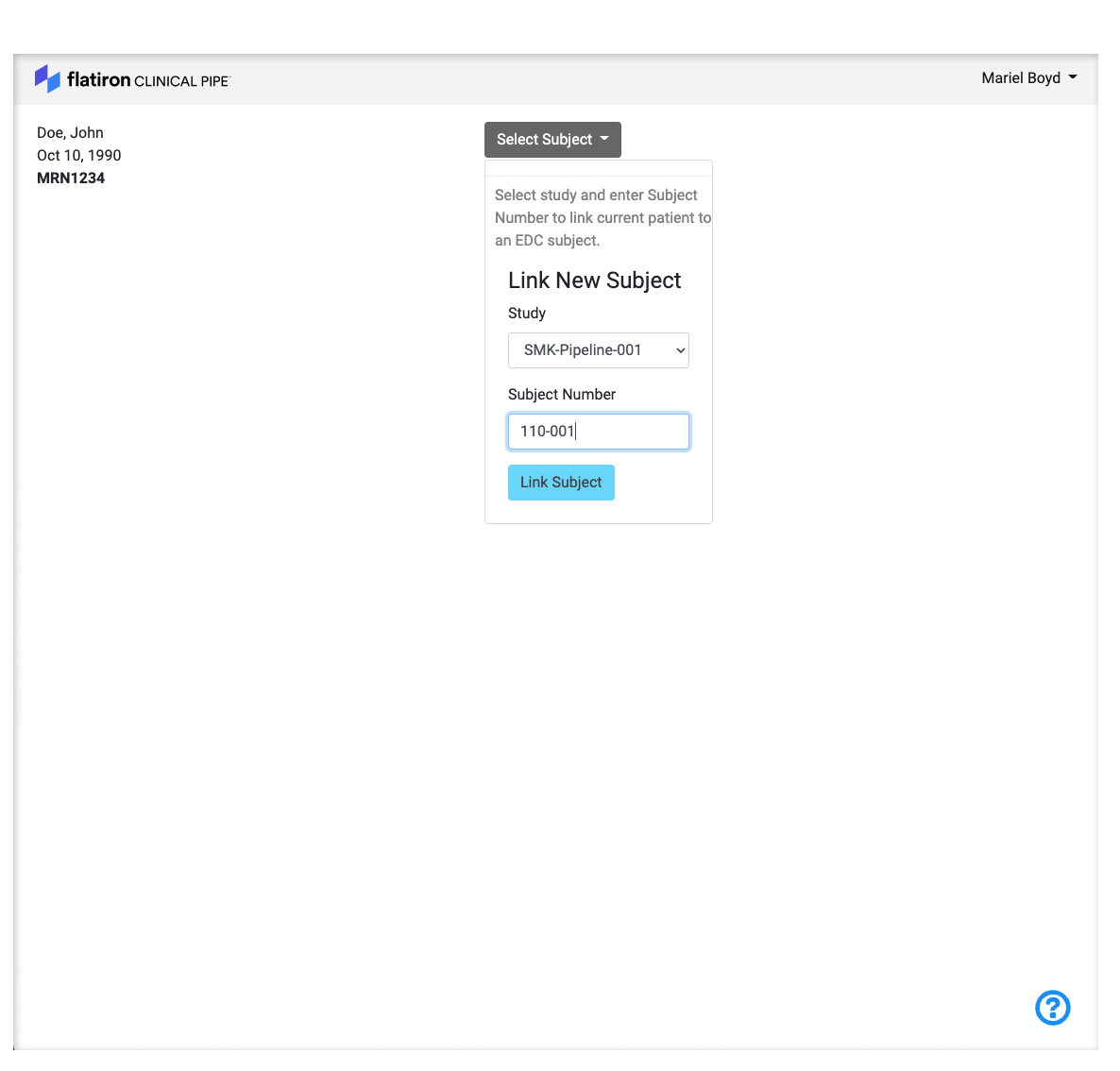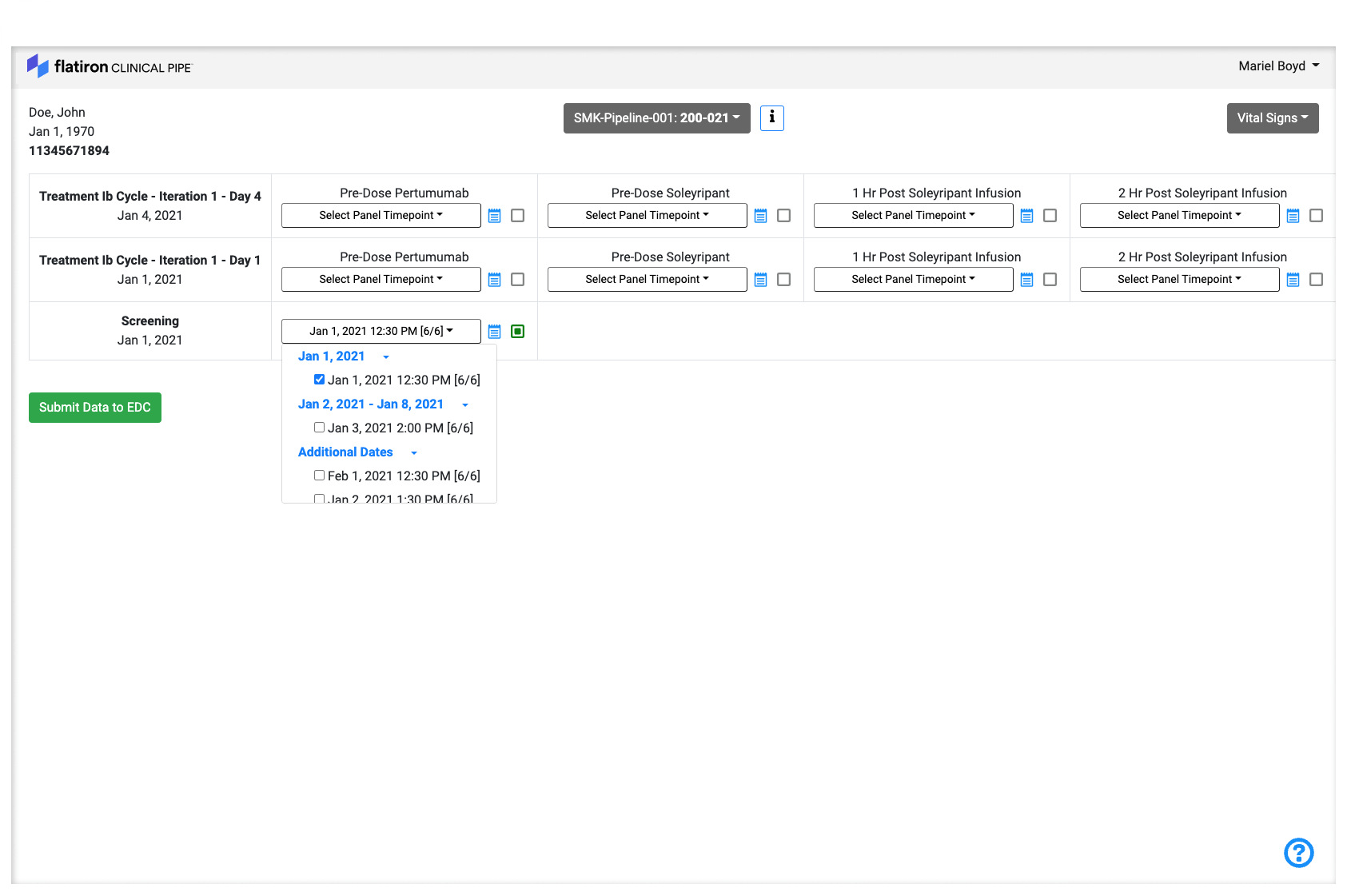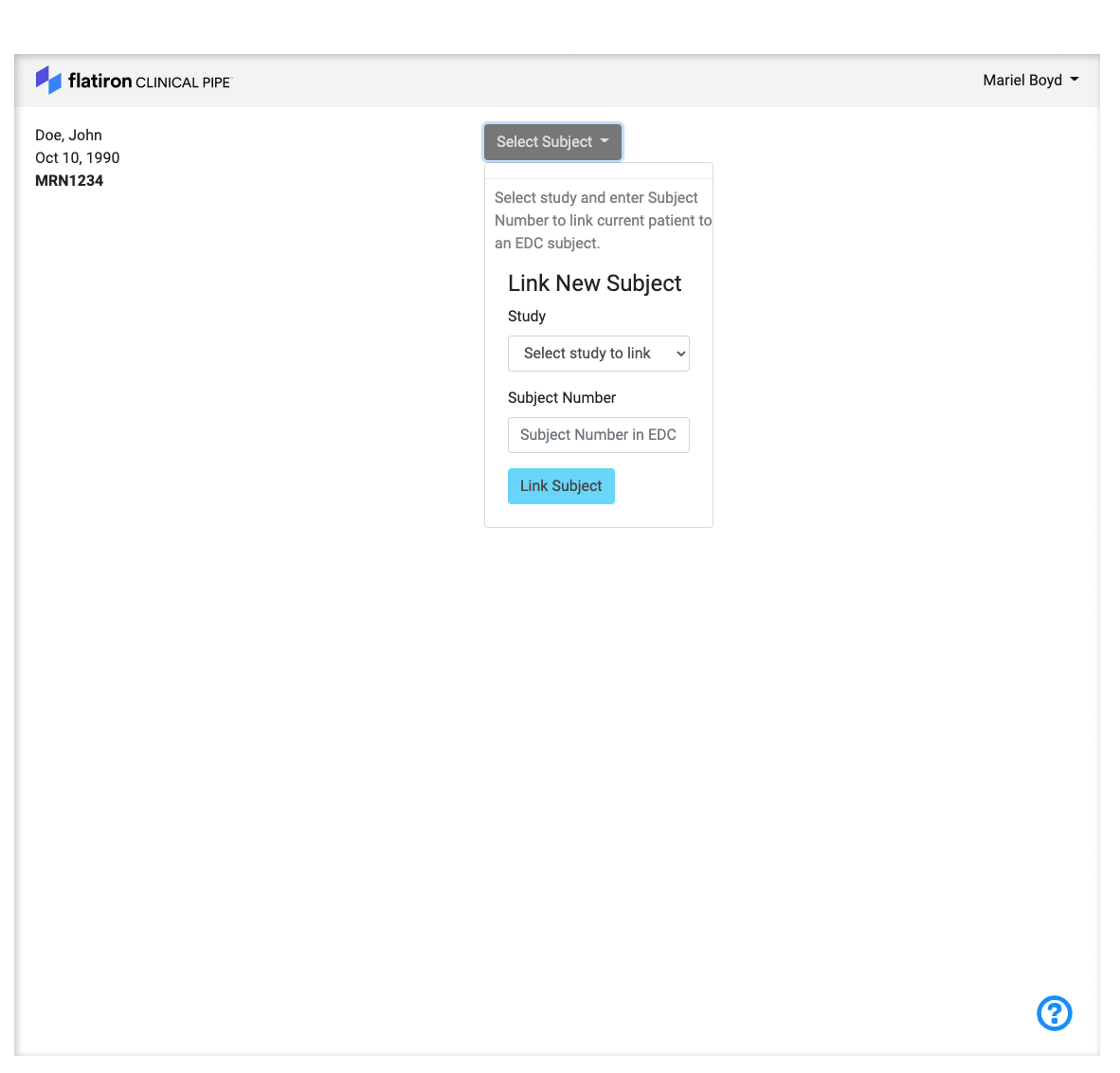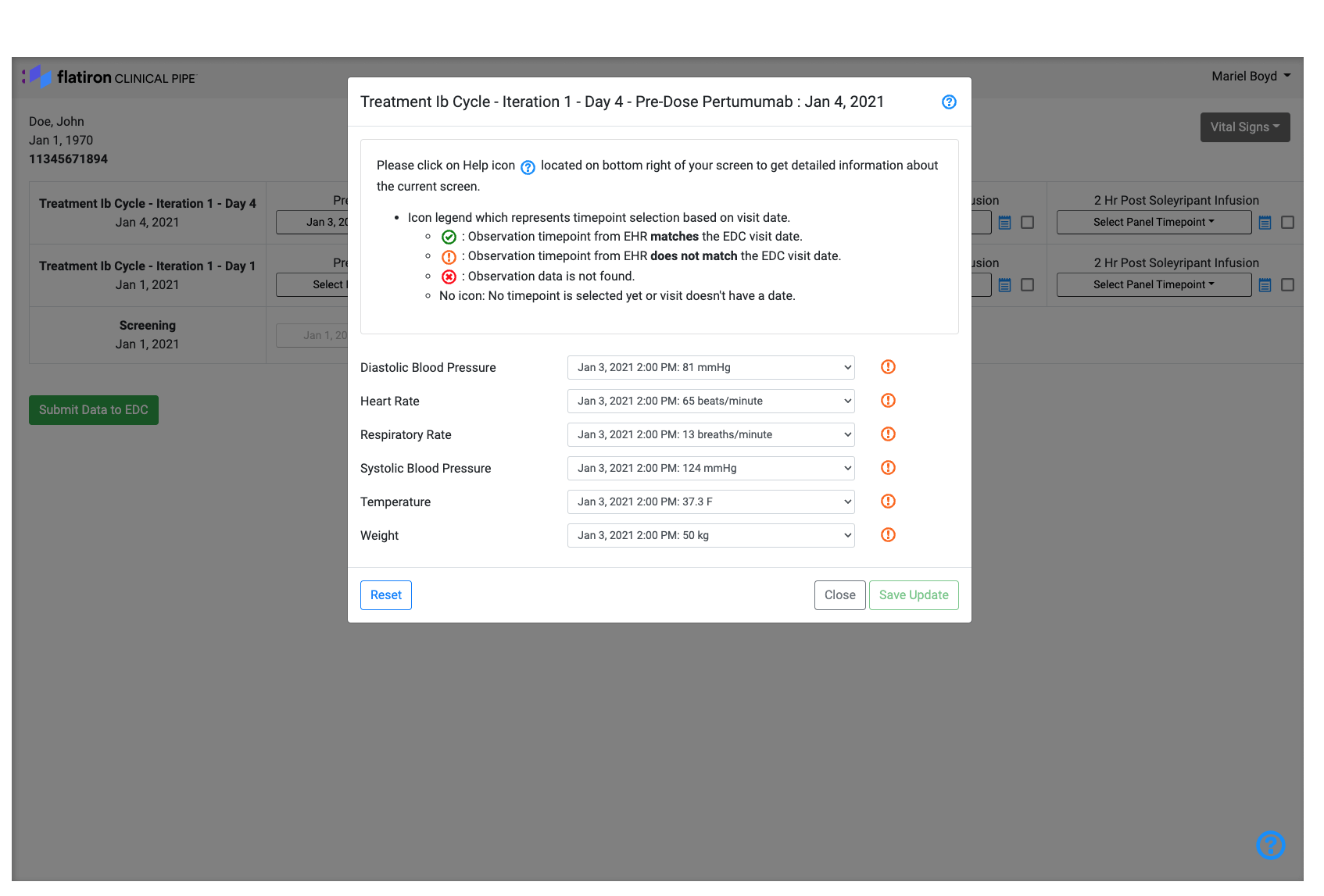 Features
A smoother trial experience
Rapid data transfer from EHR/EMR to EDC
Transfer data between systems on demand and in just a few clicks. Avoid time-consuming, error-prone, and duplicative data entry tasks, ensure the study stays on track, and start evaluating data sooner.
Complete data accuracy
Data transferred with Flatiron Clinical Pipe™ completely mirrors the EMR/EHR, eliminating the need for source data verification (SDV) and reducing the need to obtain and maintain reference ranges.
Works with the systems you already use
Flatiron Clinical Pipe™ has pre-built integrations with Epic, Cerner, Medidata Rave, and other popular EMRs, EHRs, and EDCs, enabling quick and easy setup.
Strict security and compliance
Flatiron provides strict security, process, and administrative controls to meet SOC-2 and HITRUST CSF requirements, and aligns with HIPAA, GDPR, and 21 CFR 11 regulations.
Proprietary data matching algorithm
Through sophisticated matching, Flatiron Clinical Pipe™ automatically matches structured fields from the EMR/EHR with their counterparts in the EDC, including labs, medications, and vital signs. Clinical Pipe can also leverage machine learning models to pull variables from unstructured data.
Coming soon
Additional data points captured at the point of care via Flatiron's interoperable intentional data capture workflows (including adverse events, RECIST, and more).
7+
Our product has been in use for over 7 years, giving you confidence in our proven technology
34 sites and counting
Flatiron Clinical Pipe™ is connected with 34 sites and our site network continues to grow
0 worry
Data transferred with Flatiron Clinical Pipe™ completely mirrors the EHR, ensuring quality of your data
Learn more about our clinical research product suite
Our clinical research product portfolio reduces burden through technology-supported trials and operational efficiencies, lowers costs and accelerates drug delivery to a diverse patient population, and supports teams from trial design up to FDA submission.
Products and services include: