Harness a decade of leadership in oncology real-world evidence
For over a decade, Flatiron Health has been at the forefront of generating high-quality oncology real-world data. Now, you can leverage that expertise for all of your real-world evidence generation needs.
With our team of oncology clinicians, health data experts, and real-world data scientists, we generate robust evidence and insights with a flexible and fit-for-purpose approach to address growing oncology RWE needs—from early through late-stage development, commercialization, and post-market applications.
We know real-world data.
We deliver oncology real-world evidence.
Building on over a decade of experience providing high-quality, oncology real-world data, Flatiron has expanded our real-world evidence (RWE) offerings to include analytic, scientific, and consultative services. Our in-house expertise and flexible engagement models can help you generate the insights and evidence you need to advance your oncology portfolio.

Hear from Flatiron leaders on their vision for how integrated RWE solutions can help you maximize the value of RWD.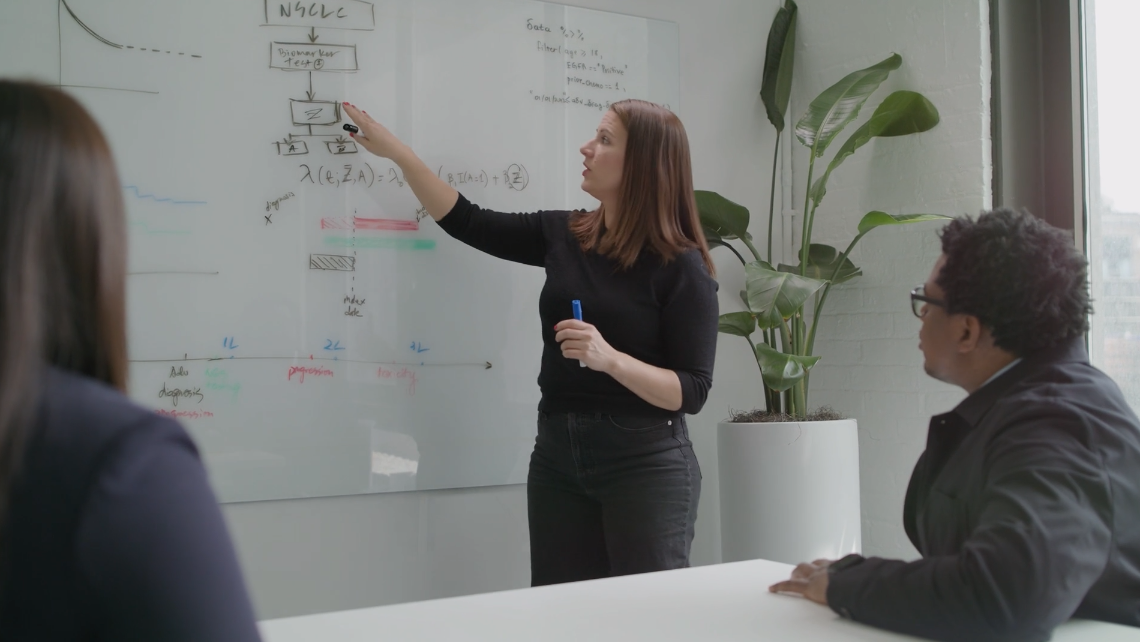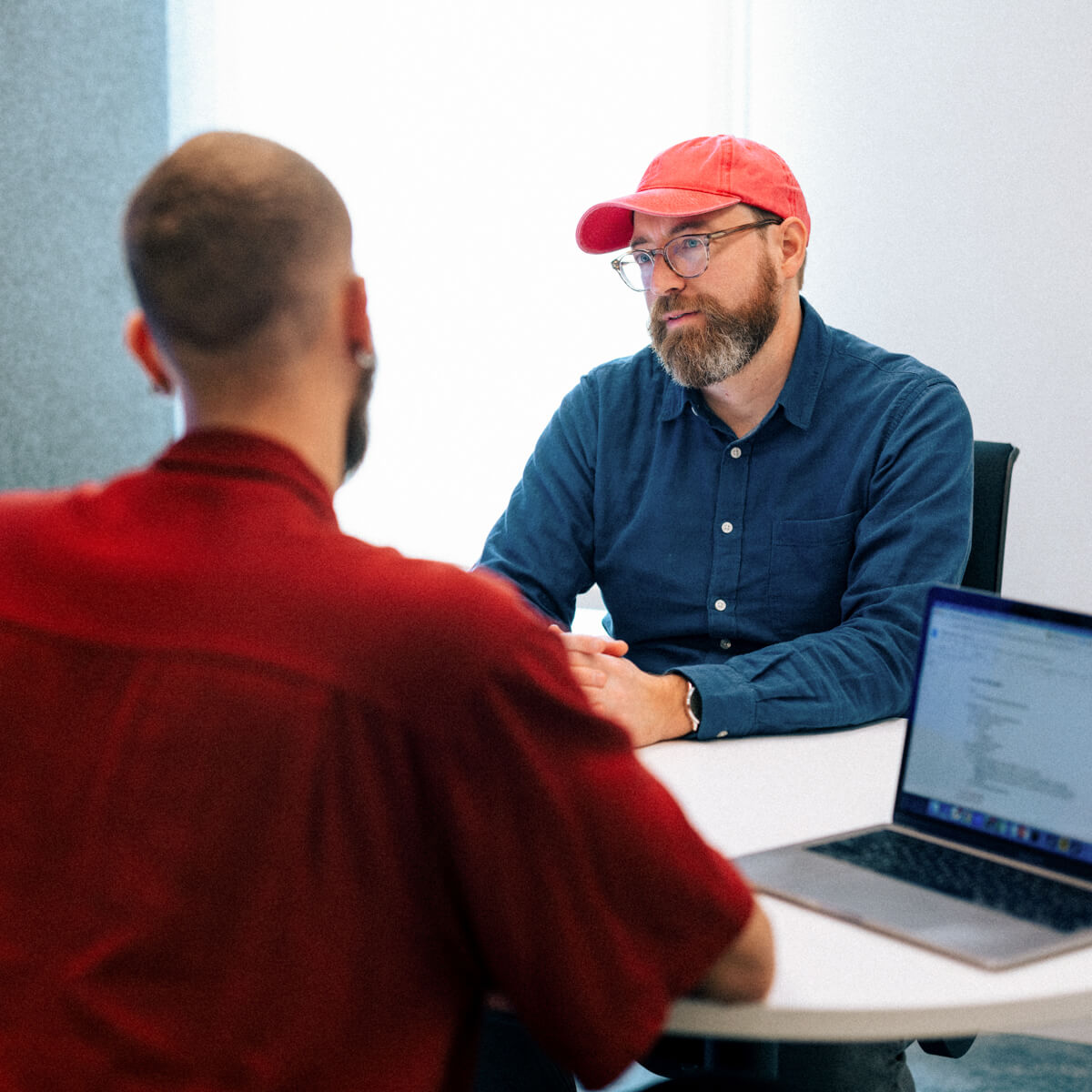 Why data empathy really matters in oncology RWE
Having built the oncology RWD market from the ground up, Flatiron has unparalleled data empathy: a multi-faceted and deep understanding of oncology EHR data and its use in real-world evidence generation. Most oncology RWD is derived from unstructured physician notes rather than the structured patient data. Because we extract and curate data from our own oncology EHR systems, we understand the data lineage from beginning to end, including the nuances that are extremely important for drawing the correct conclusions from real-world data.

We're now expanding our offerings to leverage this expertise, providing end-to-end evidence solutions that start with the patient and culminate in the evidence.


Our in-house expertise is what sets us apart
80+
publications co-authored with customers
500+
publications featuring Flatiron Data
11+
years exclusively in oncology
30+
publications on RWE methodology
Flexible engagement models to suit your needs
We understand that each use case is unique, as are the needs of our partners. Flatiron offers a variety of ways to engage with our teams, including:
Augmenting your internal analytic team
We can provide expert support to your existing analytic team, offering specialized skills and knowledge in oncology RWE generation.
Providing "quick insights"
If you need rapid answers to critical questions, our team can generate actionable insights quickly to inform your decision-making process.
Executing a protocol-driven scientific project
Our expert team can lead and execute scientific projects based on specific protocols, ensuring accurate and timely delivery of results.
Delivering custom or syndicated data
We can provide customized data sets tailored to your project requirements or offer access to our syndicated oncology data assets.
USE CASES
Learn how our customers are using Flatiron real-world evidence in oncology
Flatiron's oncology real-world evidence solutions accelerate drug discovery by bridging the gap between genomics and clinical outcomes. Evaluating outcomes in specific populations improves the likelihood that you'll discover the right drug targets in the right patient populations. Flatiron's robust and trusted biomarker and treatment outcomes data are available for specific cancer types, including rare diseases, or across multiple tumors.
When the stakes are high, our biopharma partners use Flatiron's oncology real-world evidence solutions, including fast insights, to support quick and impactful business decisions. Flatiron's solutions can help you identify gaps and opportunities in your portfolio by gaining a deep understanding of the cancer landscape, in totality and by disease.
Flatiron's oncology real-world evidence solutions accelerate and enhance clinical trial design, execution, and interpretation of results. Our industry experts and fit-for-purpose data improve your chances of generating the right RWE to support drug approval while maximizing efficiencies and cost-savings.
Submit your application with confidence when it matters the most by working with Flatiron. Our real-world data follows the highest regulatory-grade quality standards, and we have a long track record of partnering with leading biopharma companies to produce real-world evidence packages submitted to regulators in the U.S., Europe, and Asia.
As a pioneer in this space, Flatiron has partnered with the FDA, Duke-Margolis Health Policy Center, and others to advance data auditability, data depth, and endpoint validation.
Demonstrate your cancer drug's value to payers and Health Technology Assessment (HTA) bodies with Flatiron's oncology real-world evidence. Flatiron has both the expertise and the comprehensive data you need—whether evaluating health outcomes in specific patient cohorts or understanding treatment sequencing and testing patterns across tumor types.

Our extensive experience in HEOR and comparative effectiveness studies helps equip payers with the real-world evidence they need to make the best decisions, accelerating access to life-extending cancer treatments worldwide.