In this episode, we examine racial and ethnic disparities through the lens of oncology, real-world data and health policy. Our guests include members of Flatiron's Race and Ethnicity Data (RED) team: Kathleen Maignan, NP, Senior Clinical Director, Lura Long, Senior Manager, Partner Solutions and Kelly Magee, NP, Senior Clinical Director.
Publications mentioned in this episode:
Biographies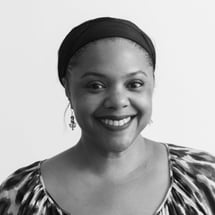 Kathleen Maignan, AGPCNP-BC, MSN, OCN
Research Clinicians
Clinical Oncology
Kathleen Maignan, AGPCNP-BC, MSN, OCN joined Flatiron in February 2017, bringing an extensive background centered in hematology-oncology nursing and clinical research. As a Senior Clinical Director on the Research Clinicians team, Kathleen uses her expertise to help answer important research questions using the data available from our Flatiron network. Kathleen also continues to practice as a Nurse Practitioner focused on Bone Marrow and Stem Cell transplantation.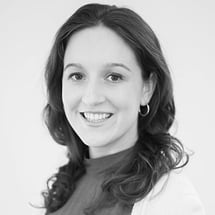 Lura Long
Senior Manager
Partner Solutions
Lura Long leads the Partner Solutions team at Flatiron Health, managing efforts to equip data scientists with information and tools to effectively use Flatiron real-world data. In prior roles at Flatiron, Lura contributed to functionality within OncoEMR ® to increase patient access to patient assistance programs and managed early efforts to identify patients for clinical trials using electronic health record information.
Lura came to Flatiron by way of the Michael J. Fox Foundation where she managed digital recruitment and website development for patient reported outcomes studies, trial matching and patient engagement programs. She's driven to close inequities in healthcare outcomes via software and evidence based research.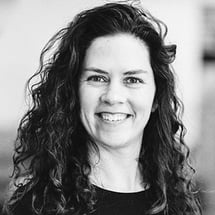 Kelly Magee, FNP-BC, MS
Senior Clinical Director
Research Clinicians
Kelly Magee, FNP-BC, MS is a nurse practitioner who serves as Senior Clinical Director on the Research Clinicians team at Flatiron Health. In this role, Kelly focuses on the development of novel approaches for using electronic health record data to understand the experiences of people with cancer.
Prior to joining Flatiron Health, Kelly was Nurse Practitioner Clinical Program Director at Memorial Sloan Kettering Cancer Center, leading nurse practitioners across the institution and maintaining a clinical practice caring for critically ill medical and surgical inpatients in the Advanced Care Unit. Prior to that she worked as a Staff Nurse at Maimonides Medical Center in Brooklyn, NY.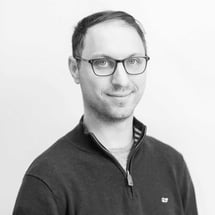 Alex Gorstan
Director
Research Marketing
Alex Gorstan is a marketing director at Flatiron Health and the host of this episode of The Real World, In Practice podcast. He partners with experts across the organization to drive the measured and meaningful application of real-world evidence in oncology. Before joining Flatiron, Alex worked in Product Management and Software Engineering at companies including Opower, Johns Hopkins Medical Institute and CareFirst Bluecross Blueshield


Special thanks to Tanya Elshahawi, Lesley Plotkin, Dan Reyes and Chad Michael Snavely for their work on this episode.
Click here to listen to the previous episode, "How COVID-19 is changing cancer care, health policy and research—for good"