The oncology EHR that helps you deliver quality care
OncoEMR® is designed to help you spend more time with patients and less time with software. With intuitive workflows, customizable templates, and clinical content from trusted sources, OncoEMR® helps care teams work smarter, not harder.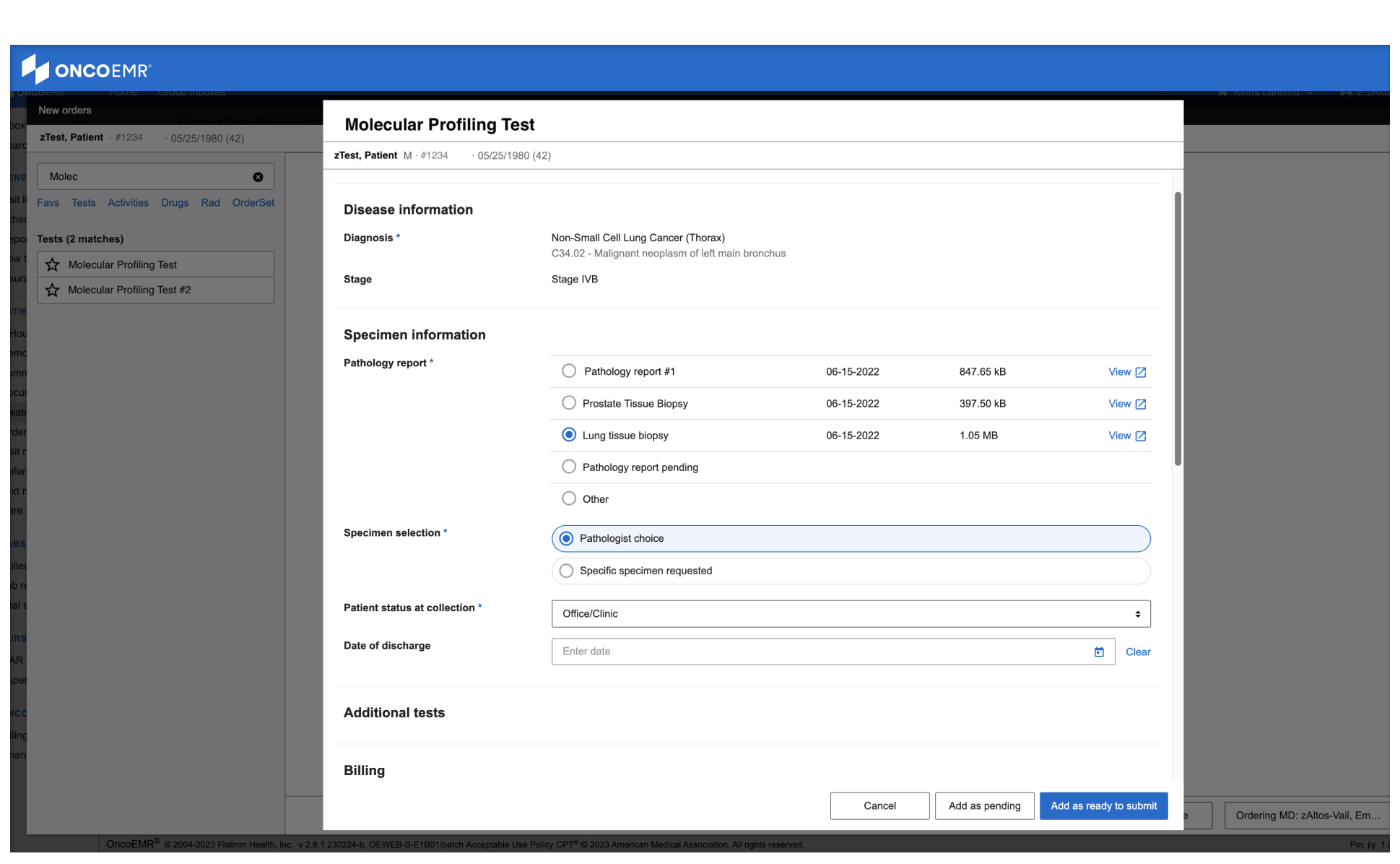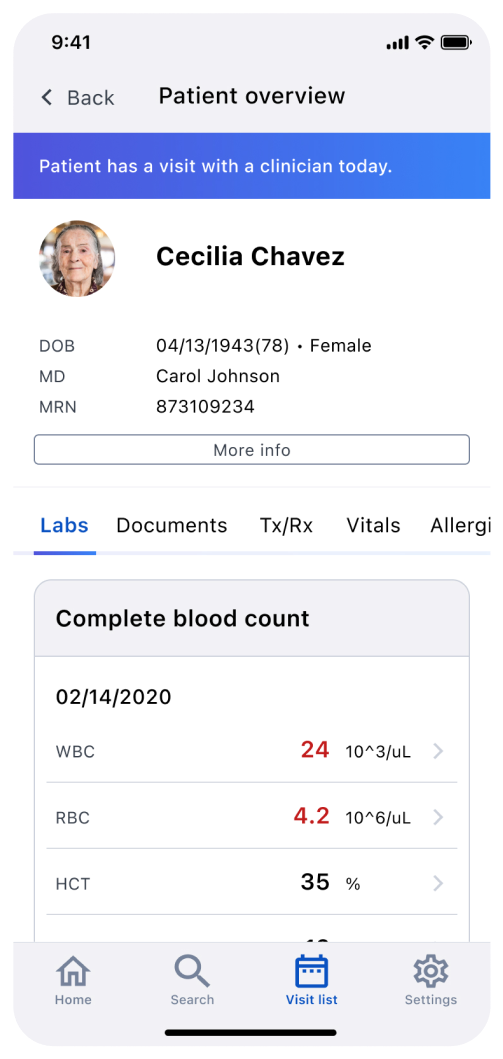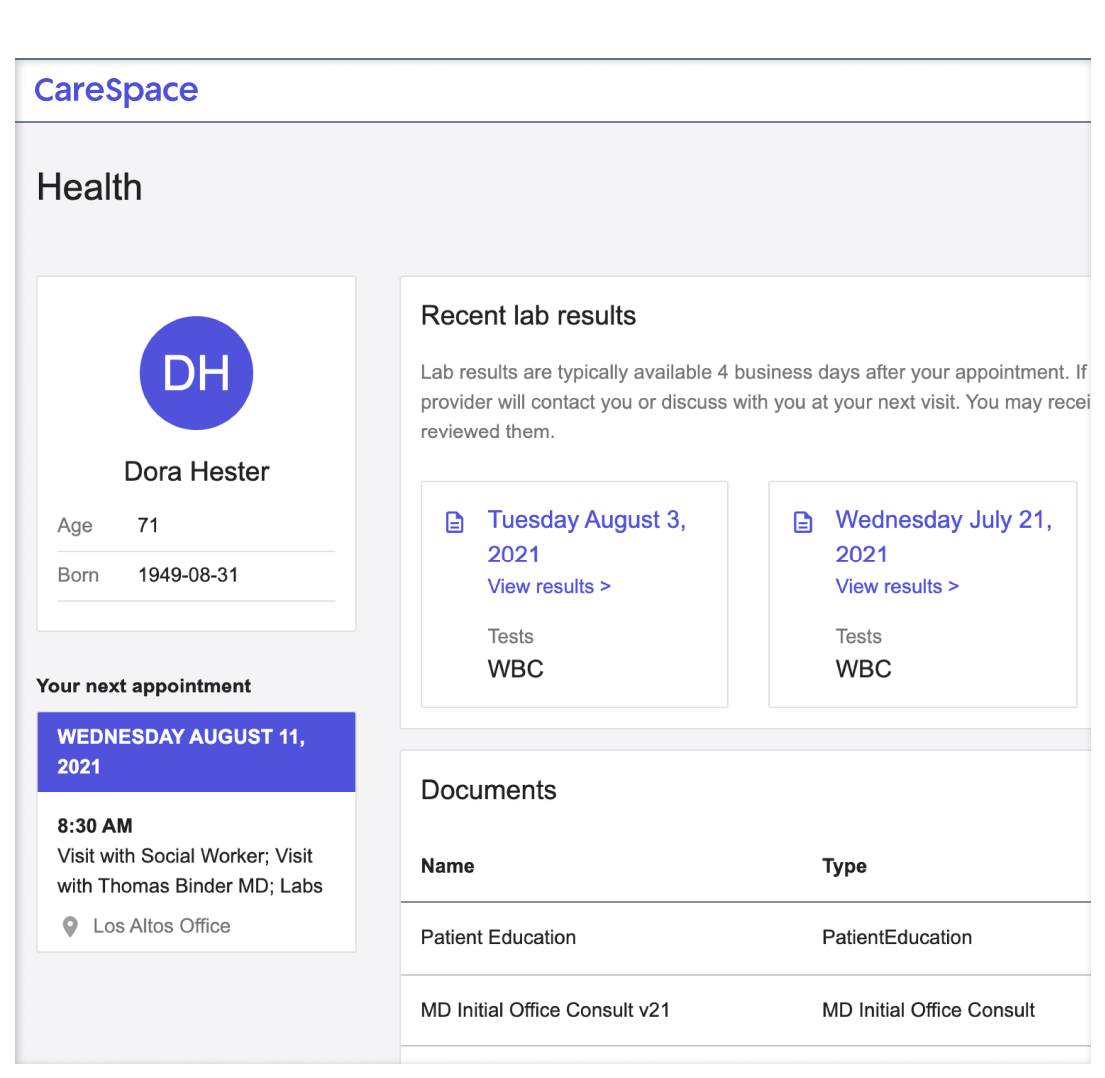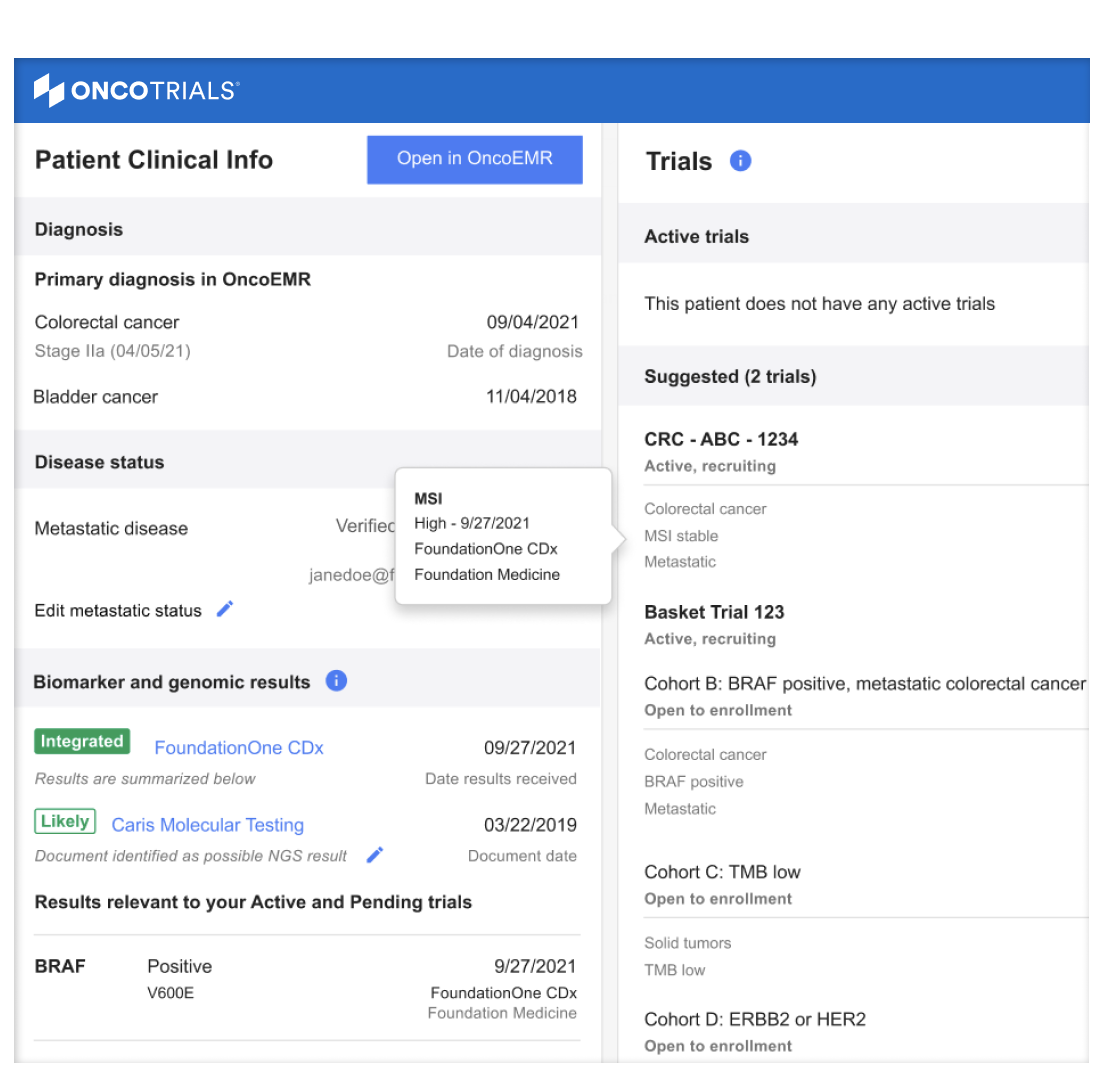 Oncology software that expands the possibilities for cancer care
Your EMR, anytime, anywhere
The OncoAir™ mobile app helps clinicians provide high-quality care on the go. Easily find and review key patient information from OncoEMR® while on call and during hospital rounds.
Embedded clinical content
OncoEMR® includes AJCC staging content, over 3000 NCCN Order Templates®, and First Databank drug information and patient education resources.
User-friendly patient portal
The CareSpace patient portal provides a seamless experience for patients to access their health information without adding work for administrative and clinical teams.
Integrated research tools
Our clinical research solutions including the OncoEMR® Research Tab and OncoTrials® are designed to integrate research into point of care workflows and reduce the operational burdens of running clinical trials.
Integrations with leading tools
OncoEMR® integrates with hundreds of tools and programs for seamless workflows.
Integrations include:


Flatiron Assist™ clinical decision support

Molecular Profiling Integration with Caris Life Sciences® and Foundation Medicine

State Prescription Drug Monitoring Program (PDMP) for compliance when e-prescribing narcotics

Reporting solutions for MIPs and EOM
2,000+
Clinicians use OncoEMR® to support patient care
1,800+
We've built more than 1,800 live interfaces with 150+ unique healthcare vendors and products
24/7
A cloud-based solution, OncoEMR® offers 24/7 secure access with no hardware costs or upgrade fees
Explore more point of care products and services
Our point of care products and services are helping deliver a better patient experience, strengthen practice health, and close the gap between care and research.
Products and services include: