Pave the way toward a career that inspires you
We celebrate diversity in the workplace and create unique opportunities for you—no matter your origin story. Whether you're a college undergraduate who is just starting out or a seasoned professional looking to make a career change, our internships and employment programs aim to teach, mentor, and inspire you through real-world experience.
How and when can I meet members of the Flatiron team?
Our school footprint and conference schedule is always evolving. In addition to in-person recruiting events at a wide range of campuses and conferences, we also host a number of virtual events throughout the fall and spring semesters. Follow us on social media to stay in the loop for upcoming events.
When does the application period start?
Applications typically open in August for the following summer internship cycle. While we hire on a rolling basis, the bulk of our interviewing takes place in September-November.
Do you provide summer housing?
Yes! Summer housing is provided through a student housing program. We also provide students with the option to receive a housing stipend should they prefer to find housing on their own.
What can I expect during the interview process?
The first step in our interview process is a technical assessment. Pending the results, you will then be invited to a final round of interviews including two, one- hour virtual sessions. Depending on which program you are interviewing for, the content of the final interviews will vary. Your recruiter will schedule time to chat with you beforehand to help you prepare for your sessions. We aim to get back to anyone who interviews within one week. If you have any competing deadlines that our team should be aware of, please let your recruiter know.
Are the dates of the internship program flexible?
Our internship program is 12 weeks long. If your academic calendar prohibits you from starting or ending with the rest of the intern class, please work with your recruiting representative to learn what options are available. We do not offer off-cycle internship opportunities at this time.
Does Flatiron sponsor visas?
At this time, we are able to sponsor OPT/CPT visas for international students. If you have questions about your specific candidacy, please reach out to university-hiring@flatiron.com.
What sort of social events do you offer?
In addition to attending company-wide and team-driven events, our internship program managers plan an exciting suite of educational and social events! From senior speaker events (like breakfast with our CEO) to immersive NYC experiences (think museum tours, baseball games, and walking food tours), we provide you with endless opportunities throughout the summer to get to know one another and the city you're temporarily calling home!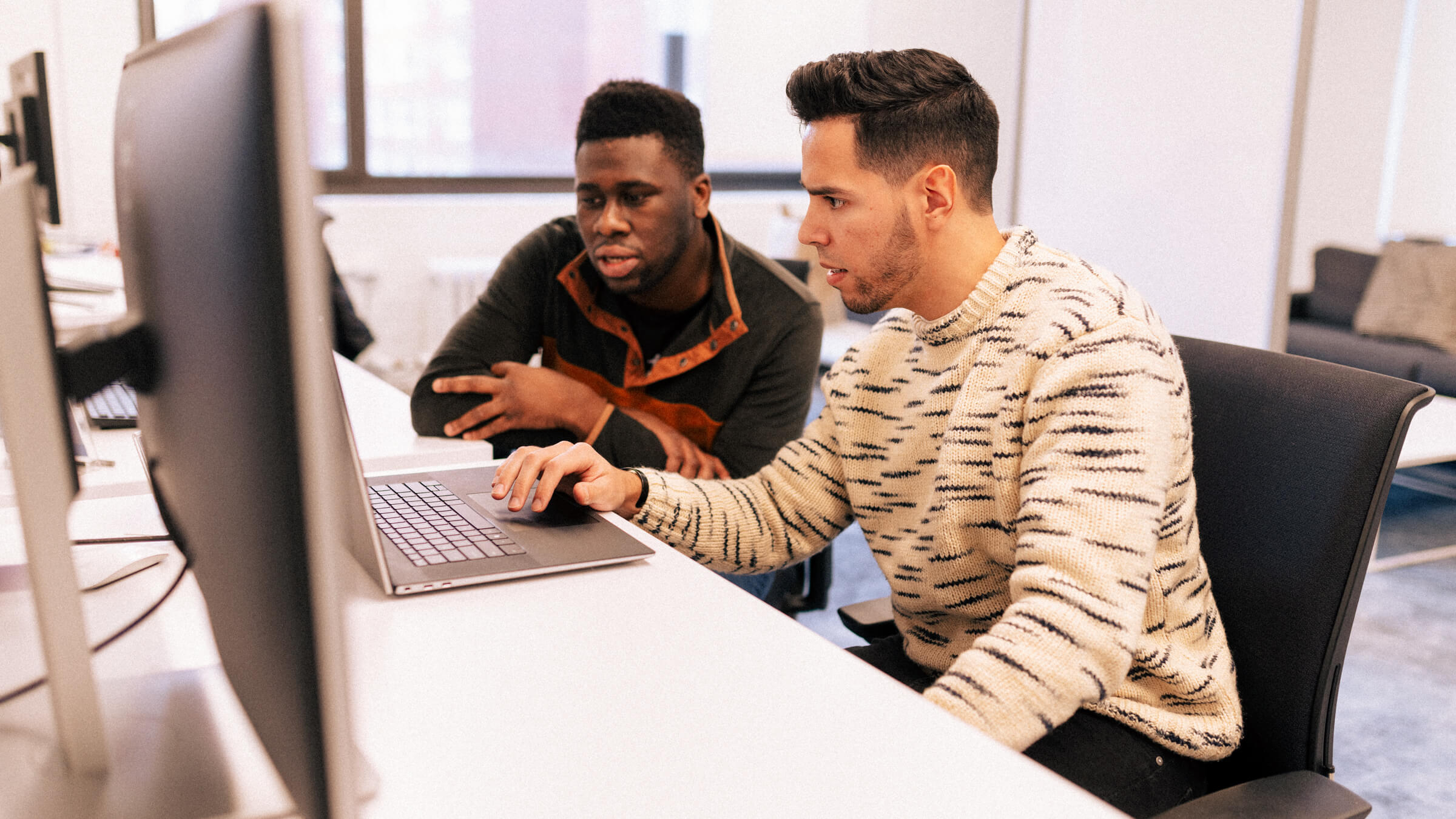 Hear from our apprentices
From day 1 of the apprenticeship program, I felt like a full-time engineer. I was thrown in right away, and was given ownership and responsibilities on projects which allowed me to learn fast and grow to become the engineer that I am today. I couldn't have asked for anything more than to have been given the opportunity to get after it everyday which Flatiron provided.
Lawrence Menyah
Former Software Engineering Apprentice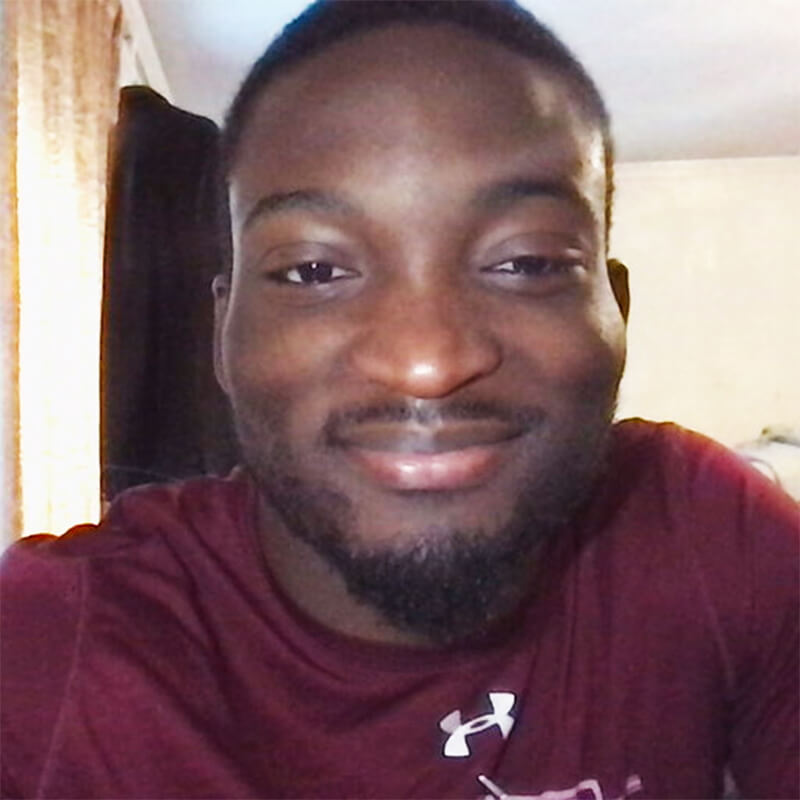 Is the apprenticeship program a paid opportunity?
Yes, our program is a paid opportunity.
When does the application period start?
Our application period varies year to year. With that said, we encourage interested applicants to keep an eye on our open positions page. Once our roles are live, we accept applications on a rolling basis.
Will I be able to secure a full-time role at Flatiron after completing the apprenticeship?
Yes, each of our apprentices are eligible to receive full-time offers which are contingent on an apprentice's performance throughout the duration of the program.
Are apprentices eligible to receive benefits?
At this time, apprentices are only eligible to receive PTO. Beyond benefits we ensure our apprentices are immersed in the day-to-day culture of Flatiron similar to our employees, through company-wide meetings, team events, and social activities.